Chris Christie Trails Hillary Clinton 2016 Poll: The Garden State Prefers Ex-Secretary Of State Over Its Own Governor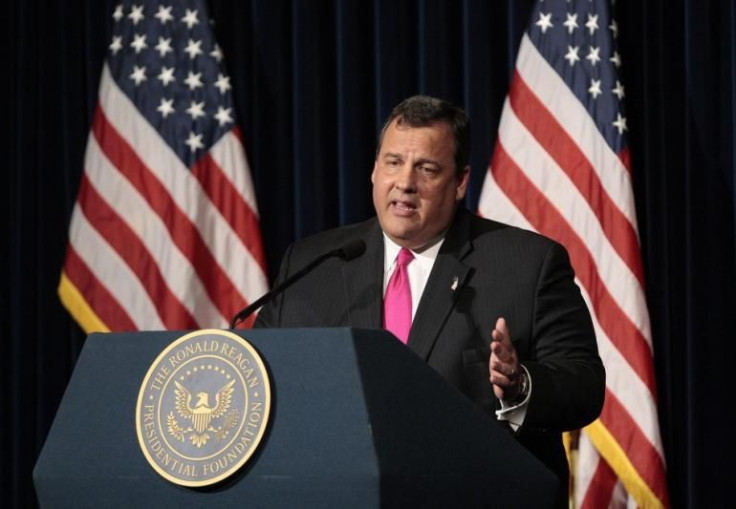 New Jersey Gov. Chris Christie would lose his home state to former U.S. Secretary of State Hillary Clinton in a hypothetical 2016 presidential contest, according to a Quinnipiac University poll released Wednesday. The poll showed Clinton leading Christie, 50 percent to 42 percent.
"As Gov. Christopher Christie traipses around the nation, his presidential potential seems alive, but former Secretary of State Hillary Clinton, the adopted girl next door, easily beats him in his home state," Maurice Carroll, assistant director of the Quinnipiac University Poll, said.
The poll showed a deep gender divide, with women going for Clinton over Christie, 54 percent to 38 percent, while men favored Christie over Clinton, 47 percent to 44 percent. Both Clinton and Christie had strong numbers among their bases, with 85 percent of Democrats polled saying they would vote for Clinton and 85 percent of Republicans saying they would cast their vote for Christie.
Clinton had double-digit leads in New Jersey over other potential 2016 presidential contenders. The poll showed her leading ex-Florida Gov. Jeb Bush, 54 percent to 34 percent, beating U.S. Sen. Rand Paul, R-Ky., 55 percent to 35 percent, and defeating former Arkansas Gov. Mike Huckabee, 57 percent to 34 percent.
"Gov. Christie does better against Clinton in New Jersey than the other Republicans," Carroll said. "Here he looks like another Woodrow Wilson," referring to the former president and ex-New Jersey governor.
Not only did the poll show Christie losing to Clinton, but also New Jerseyans who were polled said the governor shouldn't even mount a 2016 presidential bid. A plurality of those polled -- 49 percent -- said Christie shouldn't run, while 46 percent said he should.
"His New Jersey neighbors don't think Christie would be a good president and almost half of them don't want him to run," Carroll said.
© Copyright IBTimes 2023. All rights reserved.