Chromebook Turns 10: Google Celebrates Milestone With A New Software Update And Fresh Features
KEY POINTS
Phone Hub will show network signal strength of connected handset
Switching between screen recordings and taking screenshots is now easier
Users can customize Chromebook's lock screen feature
Google's Chromebook platform is 10 years old now. To commemorate the occasion, the developers have come up with a new software update that adds new options to boost productivity.
Aside from regular security and stability updates, the last major upgrade was in September 2020.
A message on Chromebook's official page reads: "Chromebooks update automatically to provide you with the latest features and keep the software fresh and speedy. To celebrate our 10th birthday, we're launching a special update to help you work better across devices and get things done faster."
Android smartphone connectivity
Now that a majority of modern Chromebooks support Android apps through the Play Store, Google adds to that functionality with the latest update. If users have already paired their compatible smartphones before, the new Phone Hub feature will be visible on the shelf.
When you click on the icon, it expands into a control center that shows the connected Android smartphone's battery life and cellular signal. The March 2021 update will also allow users to enable/disable the device's hotspot or ringer using the toggle button. It is also possible to locate the handset just in case the owner misplaced it somewhere nearby.
To make the transition from mobile phone to Chromebook even more seamless, the most recent tabs that were opened on Chrome will also be on display. This allows users to switch to a bigger display and continue to browse the pages they had opened on their smartphones.
Getting work done
To help people complete work-related tasks, the developers have bolstered the capabilities of the software. The "Wi-Fi Sync" option will now connect to networks that have been saved by the user's Google account.
People can now take screenshots using the "Screen capture" within the Quick Settings menu. The tool will make switching between screen recordings and taking screenshots easier.
File management, likewise, receives a tweak as the "Tote" icon opens the folders after the user downloads, pins, or actives the "Screen capture" function. To save time, the Clipboard now saves the last five items that were copied. It can be accessed by pressing "Everything" or Magnifying Glass icons and the "V" button simultaneously.
To boost multitasking, the "Desks" option has been updated to help people organize and optimize their workflow. Even after rebooting the Chromebook, open windows will be restored to the desks they were originally working on.
Personalization
Users can now customize what the Chromebook's lock screen shows using the "Screen saver" option under the Chrome OS settings menu. It could display images from Google Photos, weather information, and media controls to play, pause or skip tracks during playback.
Aside from Google's Pixel lineup, consumers can purchase Chromebooks from almost every leading PC manufacturer. There are around 50 new Chrome OS machines that are slated to launch in 2021, the Verge reported.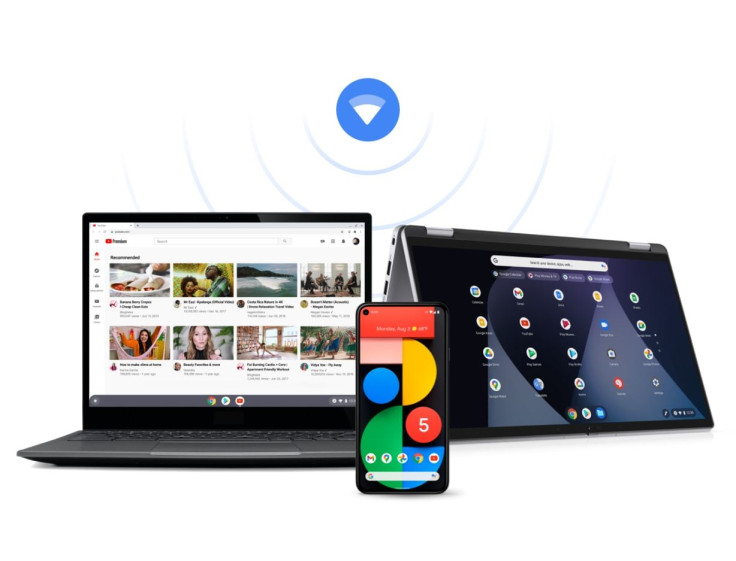 © Copyright IBTimes 2023. All rights reserved.