Chrysler Adds 1,800 Jobs for Dodge Dart Production
Company Has Added 4,000 Jobs Since Restructuring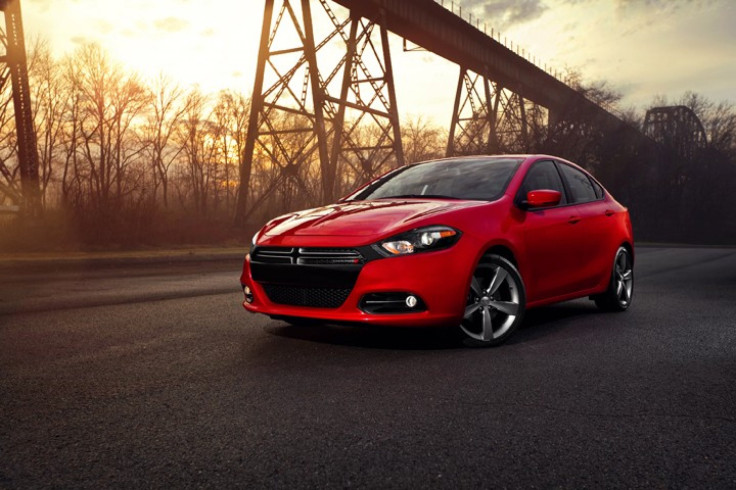 Chrysler Group LLC will bolster its Belvidere, Ill., assembly plant with 1,800 new jobs, a 40 percent increase, Fiat and Chrysler Chief Executive Sergio Marchionne announced Thursday.
About 500 of those jobs will focus exclusively on making the all-new 2013 Dodge Dart, which Chrysler introduced last month at the 2012 North American International Auto Show in Detroit.
The new positions will add to a staff of nearly 2,700, bringing the number of Belvidere's Chrysler employees to more than 4,500.
Chrysler will also add a third shift to the plant, which also produces the Jeep Compass and the Patriot, for the first time since 2008 and pump a $700 million investment into the plant's body shop. All of the new jobs will be added by the third quarter this year, Chrysler said. The company said it has added 4,000 jobs since the company restructured in 2009.
It was not by chance that we chose Belvidere to make this investment and build the new Dodge Dart, Marchionne told employees. Our decision is evidence of the faith we have in your level of commitment and your passion to deliver great products for our customers. You have been essential in our ability to author a remarkable story of recovery.
That recovery began with the restructuring in 2009, with a swift bankruptcy reorganization aided by a $12.5 billion bailout check from President Barack Obama. On Wednesday, Chrysler announced its first annual net profit since 1997. Its 2011 net profit stood at $183 million, a swing from a more than $650 million loss in 2010.
The Associated Press reported Thursday that Chrysler's factory workers will get a cut of that profit. Each worker will receive a profit-sharing check of about $1,500. The profit-sharing checks are derived from the company's operating profit, which The AP said was $2 billion.
Marchionne penned an e-mail to employees Wednesday, crediting them for the company's turnaround.
You have been to hell and back, and you defied predictions of our demise, Marchionne wrote in the message, according to The AP. Your efforts rewrote the history that so many naysayers had forecast.
This significant investment will mean 1,800 direct jobs at the Belvidere plant this summer and many more at its neighboring suppliers, and will ensure this tremendous job engine for the Rock River Valley will be utilized for many years to come, said U.S. Rep. Don Manzullo, R-Ill., in a statement.
The additional workers mean the future of the plant will hinge largely on the success of the Dodge Dart, which is regarded by analysts in the industry as Chrysler's most important introduction since the company's restructuring.
The Dart marks Dodge's re-emergence into the compact car market, where it will compete with models like the Chevrolet Cruze and Ford Focus as an efficient, low-priced alternative. Its starting price is $15,995 and it is expected to average about 40 miles per gallon. The compact car segment represents about 15 percent of U.S. car sales.
This announcement is proof that America's auto industry is indeed back, said General Holiefield, Vice President, UAW Chrysler Department. With the continued commitment and hard work of its UAW-represented workers, Chrysler will continue to add more good manufacturing jobs and introduce more industry leading vehicles, securing the future for the company and its entire workforce.
Chrysler's hiring may be the first of many such actions. The U.S. auto industry is expected to add 167,000 jobs by 2015.
© Copyright IBTimes 2023. All rights reserved.