CIA Report Fallout: Alissa Starzak Could Lose Shot At Becoming US Army's Top Lawyer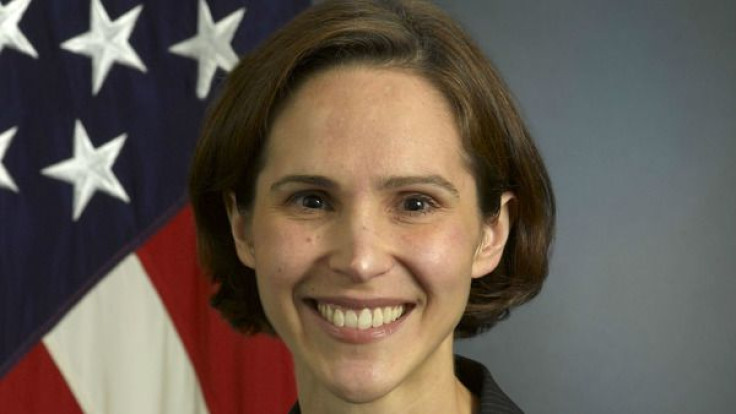 Alissa Starzak will have to wait until after the holidays to find out if accusations she stole and leaked classified Central Intelligence Agency (CIA) documents will scuttle her chances of becoming the U.S. Army's top lawyer. And her chances could rely on whether Sen. John McCain (R-Ariz.) will back her.
"We are working through the holidays reviewing paperwork and making decisions about how and when we'll re-nominate people who were not confirmed in the last Congress," Bernadette Meehan, a spokesperson for the White House's National Security Council, told Fox News in a report published Wednesday. "We will obviously have more information when the next Congress begins."
Fox News says unnamed "Republican and intelligence officials" have accused Starzak of stealing classified documents, a serious crime that can land offenders in prison for decades.
The Senate Armed Services Committee nominated Starzak to become the Army's top lawyer on Dec. 9 in an unrecorded vote. But the 41-year-old former U.S. intelligence agency lawyer's involvement in the Dec. 13 release of the Senate's CIA interrogation report on the torture of war-on-terror detainees puts her nomination at risk as the new Republican-controlled Congress reconvenes on Jan. 6. Staffers of the Senate Select Committee on Intelligence, led by Sen. Diane Feinstein (D-Calif.), Starzak and former FBI analyst named Daniel Jones, 39, began in 2007 to sift through classified CIA documents from a secret location in northern Virginia as part of a committee investigation into the CIA's conduct in combatting global terror networks.
After the 525-page Senate report was released by Senate Democrats this month, Republicans decried the report they say puts U.S. national security at risk. They accused Starzak of using her special access to a trove of CIA documents to steal and leak details from the so-called Panetta Review. The report named after former CIA Director Leon Panetta exposes many of the most brutal Bush-era interrogation techniques used during the wars in Iraq and Afghanistan.
Sens. Marco Rubio (R-Fla.) and Jim Risch (R-Idaho) have said the release of the CIA report is a partisan effort by committee Democrats.
Feinstein has denied her staffers did anything illegal, and both the CIA and the U.S. Justice Department said Republican allegations against Starzak are "not supported" by any evidence. But Republican might use her role in the release of a report the CIA did not want made public as a wedge against the White House's support of the nomination.

Starzak's chances could be bolstered by McCain, who is likely to become the next chair of the Senate Armed Services Committee. McCain, who was captured and tortured by the North Vietnamese during the Vietnam War, has come out in strong defense of the public release of undisputed details of torture committed by the United States, a move agianst fellow party memebrs who opposed making these details public.
© Copyright IBTimes 2023. All rights reserved.