Cisco CEO John Chambers, A Controversial Tech Icon, To Step Down After Two-Decade Reign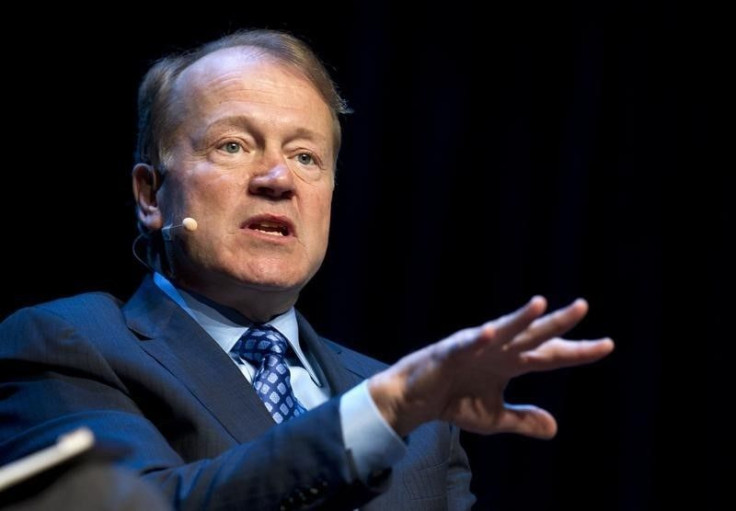 Cisco Systems said Monday John Chambers, among Silicon Valley's highest-profile leaders, will step down as its chief executive officer effective July 26. Chambers, 65, has led the San Jose, California, computer networking giant since 1995. Cisco named as Chambers' successor Chuck Robbins, an 18-year veteran of the company who was most recently vice president for worldwide operations.
The executive shuffle comes at a critical time for Cisco. The company saw healthy revenue growth of 7 percent in the most recent quarter, but it is in the midst of a strategic transformation. It is looking to evolve from a purveyor of legacy data center gear, a market that is shrinking as more businesses move tech operations to the cloud and use software to control networks, to a provider of advanced applications and services for new computing paradigms like the Internet of Things.
"We've selected a very strong leader at a time when Cisco is in a very strong position," said Chambers, in a statement. "Today's pace of change is exponential. Every company, city and country is becoming digital, navigating disruptive markets, and Cisco's role in the digital transformation has never been more important." To broaden its offerings, Cisco has acquired no less than 17 companies since the start of 2013, including cloud security specialist Sourcefire and Metacloud, which builds so-called private clouds for businesses.
FBR Capital Markets analyst Daniel Ives, in a note to the San Jose Mercury News, said Robbins is "a very respected tech leader and understands the all-important cloud [and] cybersecurity sectors as well."
Not that Chambers is going anywhere. He is taking on the role of executive chairman, a designation that carries more power than the nonexecutive chairman role, which is more typical on corporate boards. Longtime Oracle CEO Larry Ellison, another tech icon, made a similar move last year when he stepped down as chief executive to become executive chairman. Ellison also added the role of chief technology officer to his responsibilities. Bill Gates famously resigned as Microsoft's CEO in 2000 to become Chief Software Architect.
Chambers may now have more time to pursue one of his other passions -- politics -- amid the run up to the 2016 presidential election.
A Republican, Chambers backed Mitt Romney for president in 2012, and co-chaired John McCain's run for the White House in 2008. Chambers has frequently, and controversially, argued the U.S. needs to expand its immigration policy to allow more foreign tech workers into the country under programs like the H-1B visa, due to what he has said is a shortage of U.S.-born information technology professionals. A number of tech worker groups have criticized the position, claiming the H-1B program depresses wages for U.S. IT pros.
Under Chambers, Cisco has also been criticized for selling technology to China the country used to build the Great Firewall, which censors incoming Internet traffic. Despite that, Cisco in 2009 was named by Hillary Clinton's State Department as a finalist for its award for "outstanding corporate citizenship, innovation and democratic principles." Eyebrows were raised as the nod came about the same time Cisco was making sizeable donations to the Clinton Foundation.
© Copyright IBTimes 2023. All rights reserved.