Cisco: It's Time To Get Simple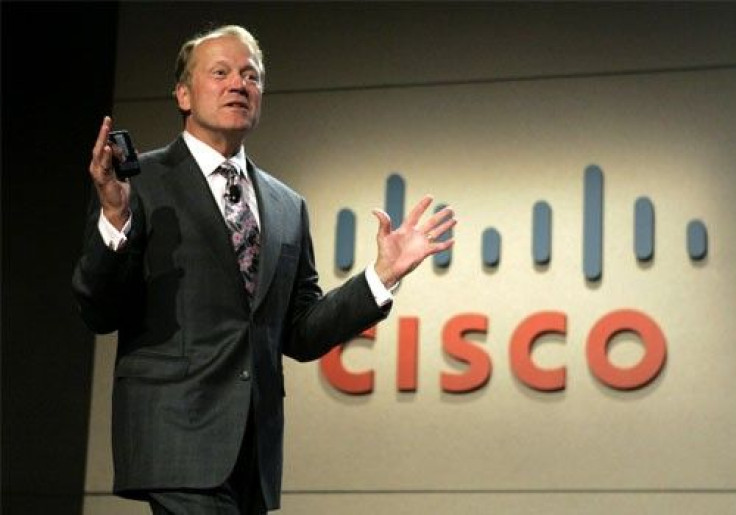 Cisco is simplifying its management structure by streamlining core operations as well as geographic locations.
The San Jose, Calif.-based company will consolidate three operational segments, sales, services and engineering organizations, into one unit. It will focus on five growth areas including core -- routing, switching, and services; collaboration; data center virtualization and cloud; video; and architectures for business transformation.
Today, the market is driving toward simplification and it's why the network matters. Our role as the leading network platform provider is strong, we have great customers, talent and expertise-and we know how to bring innovation to every aspect of the network. It's time to simplify the way we execute our strategy, and today's announcement is a key step forward, Cisco's chief executive John Chambers said in a statement.
As part of the change, Cisco will streamline its global field operations into three geographic locations. These will include the Americas (the U.S., Canada, and Latin America); Europe, Middle East and Africa; and Asia Pacific/Japan/Greater China.
The company also said it would refine its cross-functional structure into a more channeled approach. There will instead be three councils that reinforce consistent and globally-aligned customer focus and speed to market across major areas of the business. Those councils will include Enterprise, Service Provider and Emerging Countries.
Cisco is focused on making a series of changes throughout the next quarter and as we enter the new fiscal year that will make it easier to work for and with Cisco, as we focus our portfolio, simplify operations and manage expenses, said Gary Moore, chief operation officer for Cisco, in a statement.
Analysts approved of this move, saying it is a step in the right direction for Cisco. John Marchetti, analyst at the Cowen Group, said in a note to investors that the move puts an end to the failing cross-functional approach, which made lines of command and control less defined.
We expect that a return to a more traditional operating model with only three councils that are essentially oversight bodies (in our view) should help the company better align resources with priorities and improve operational execution, Marchetti said.
Ticonderoga Securities analyst Brian White said in a note that it is a step in the right direction. He says the move will make it easier for customers to work with Cisco, increase the company's focus on its core businesses, raise accountability within the organization and reduce bureaucracy.
Cisco hasn't had the best year financially. Its stock is down 13 percent since the first of the year. The company has struggled to move beyond its core business of routers and servers.
Follow Gabriel Perna on Twitter at @GabrielSPerna
© Copyright IBTimes 2023. All rights reserved.