Citi Sells Stake in India's HDFC for $1.9 Bln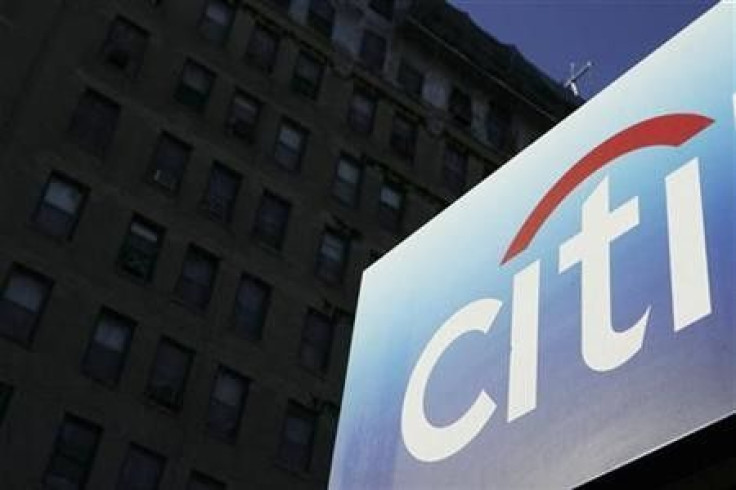 (REUTERS) -- Citigroup Inc. (NYSE: C) sold its stake in Housing Development Finance Corp. for $1.9 billion, as global banks focus on shoring up their balance sheets to meet stricter capital requirements.
Citi Bank
Citi said on Friday it would likely record an after-tax gain of about $722 million from the sale of its 9.9 percent holding in India's biggest mortgage lender.
Analysts expect global banks, as well as buyout firms, to step up sales of their holdings in Asian companies over the next few months, taking advantage of a rebound in share prices.
Many of these investments were made when Western banks were flush with cash and Asian valuations were cheap, said Jeff Yeh, chief investment officer at Capital Investment Trust in Taipei, which has more than $1 billion in assets under management.
With tighter capital requirements and more problems back home, it seems reasonable that some of these banks are thinking about selling their Asian investments at a profit, he said.
This is a recurring theme that I expect to continue happening for most of this year.
Major foreign bank holdings in Asia include HSBC's 19.9 percent stake in China's Bank of Communications and Dutch bank and insurance group ING's 26 percent holding in TMB Bank in Thailand.
Citi itself owns 20 percent of China's unlisted Guangdong Development Bank, which was reported to have been planning a $4 billion initial public offering last year.
Bank of America Corp. (NYSE: BAC) made an after-tax profit of $1.8 billion in November from its sale of shares in China Construction Bank.
From 2013, banks across the world will be required to use a common format for disclosing the size and quality of their capital safety buffers to help reassure investors they are stable.
Citi's sale of its holding in HDFC is the biggest share sale in the Indian market since April last year, according to Thomson Reuters data.
It follows the sale of stakes in other Indian financial firms by international investors including U.S. private equity firm Carlyle Group and Singapore state investor Temasek Holdings.
Temasek, Carlyle and Warburg Pincus raised $740 million by paring their stakes in financial companies, including HDFC, in three separate deals earlier this month.
The sales have coincided with a sharp rise in the share prices of Indian financial companies, which would be among the main beneficiaries of expected interest rate cuts by the Reserve Bank of India later in the year.
The Sensex has risen about 16 percent so far this year. MSCI's broadest index of Asia Pacific shares outside Japan has risen 14 percent in the same period.
CAPITAL PLANNING
The sale of the HDFC stake is part of ongoing capital planning efforts, Citi said in a statement. The bank sold 145.3 million HDFC shares at 657.56 rupees each.
The price represents a discount of about 6 percent to HDFC's closing price on Thursday, when Citi launched the process to sell its HDFC stake. Sources had said the bank had invited bids of between 630 rupees and 703.55 rupees a share.
The shares were bought by a large number of global funds as well as some local financial institutions, sources with direct knowledge of the process said.
Citi was the sole bookrunner, they said.
The deal puts Citi at the top of India's equity capital market league table, according to Thomson Reuters data. The bank, which ranked No. 2 in the ECM table in 2011, was not among the top three in the table for 2012 before this transaction.
Citi, which had been the largest shareholder in HDFC, sold a 1.5 percent stake in June last year in a deal the bank said would give it a pre-tax profit of $160 million.
Shares in HDFC, which the market values at $21 billion, fell as much as 6 percent in early trading on Friday. The stock was down 4.3 percent at 670.95 rupees at 0803 GMT. The main Mumbai market was down 0.6 percent.
© Copyright Thomson Reuters 2023. All rights reserved.