Citing Environmental Concerns, China Pushes Back On BMW Expansion; Is This A Routine Gesture Or The New Norm?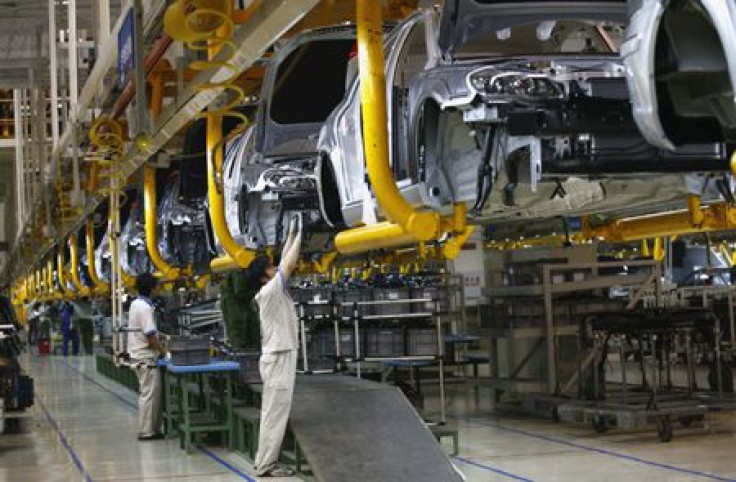 The Chinese government under new President Xi Jinping has been taking a new direction in its dealings with large foreign companies, and German automaker Bayerische Motoren Werke AG (FRA:BMW) may have just experienced a new, harder stance against global automakers seeking to cash in on the country's growing numbers of middle and upper class consumers.
What should have been a routine environmental application to expand an existing factory in the northeastern city of Shenyang has turned into an eyebrow-raising event.
On Monday, China's Ministry of Environmental Protection turned down the application (read it here in Mandarin) saying BMW and its local partner Brilliance China Automotive Holding Ltd. (HKG:1114) needed to provide more information regarding wastewater generation and air pollution prevention. It also said that the first phase of the factory had yet to be approved.
"Driving a BMW while drinking polluted water is obviously not the type of industrialization, modernization that we want," Zhou Shengxian, minister for environmental protection, said in a report published Wednesday in the Mandarin-language People's Daily.
While Shengxian recently announced at an environmental forum tougher measures on pollution, turning down an application of an already existing factory was unusual. That it comes amid a series of moves against foreign automakers made it more suspect.
On Monday the official Xinhua news agency published a scathing editorial calling on the government to investigate allegations that foreign automakers jack up the prices of their imported cars it sells in China. In many cases an imported foreign car can cost twice as much in China as a comparable version in other countries.
The China Automobile Dealers Association claims foreign automakers earn 30 percent more profit on sales of their vehicles in China than elsewhere. Automakers contend China's own steep taxes – including a 25 percent tax on import car purchases, a 17 percent value-added tax and a consumption tax based on the size of the vehicle's engine – are the culprits.
So is China cracking down on pollution, or on the dominance of foreign automakers in the market? General Motors Co. (NYSE;GM) and Volkswagen AG (FRA:VOW3) have long been dominant foreign players, and luxury brands like Audi, BMW and Mercedes are coveted marquees among wealthy Chinese buyers.
Under the leadership of recently selected President Xi Jinping, the Communist government has been trying to reel in conspicuous consumption by public servants in an attempt to set an example for the population.
In October Beijing issued new rules to prevent officials from spending lavishly after a series of incidents enraged the public, including a high profile accident in March 2012 involving a Ferrari driven by what was later reported to be the son of a close aide to the now-former President Hu Jintao. The accident enraged the public that generally views unfavorably ostentatious displays of immense wealth, forcing the government to censor most of the details about the accident and the driver.
In May Beijing banned placing military license plates on vehicles with engine displacements above 3.0 liters with sticker prices above $73,000 – which rules out even the most entry-level domestically manufactured foreign luxury cars.
Whether the bureaucratic wrangling against BMW and Brilliance Auto is part of a larger push against foreign autos, or a sincere effort by China to get tough on pollution, or a general drive to reduce the number of high-end foreign luxury cars on China's streets, many are wondering if the recent move against BMW's routine progress in expanding in China is a sign of things to come.
© Copyright IBTimes 2023. All rights reserved.