Civlians Killed in Clashes in Syria, As Violence Shows No Signs of Abating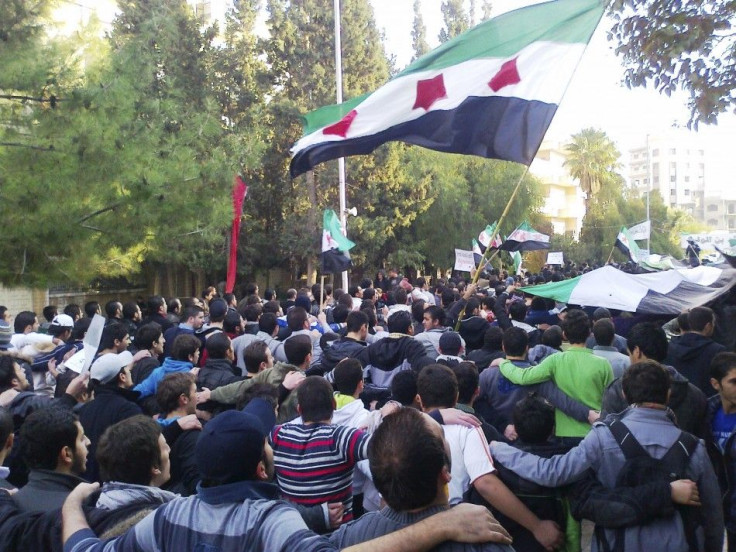 Dozens of people lay dead after another day of clashes between Syrian government forces and anti-regime protesters.
Violence erupted after Friday prayer services in cities throughout the troubled nation, and was concentrated on the outskirts of the capital of Damascus and in the eastern city of Homs, the BBC reported. Although Syrian President Bashar al-Assad denied commanding his forces to squash dissident uprisings in a Wednesday interview with ABC News' Barbara Walters, Friday's attack seems to suggest otherwise.
Syrian government troops were responding to an organized protest, dubbed a "Dignity Strike" by its leaders, which aimed to bring attention to the ongoing killings of civilians.
Al Jazeera reports that two children, aged 10 and 12, were also caught in the crossfire and that a large number of pro-Assad forces are now surrounding Homs in a possible anticipation of some sort of large-scale military action. Friday's demonstrations, along with Thursday's bombing of an oil pipeline near Homs, marked an upsurge of violence in the area.
Friday's brutality has drawn strong condemnation from the Turkish government as well. Turkish Foreign Minister Ahmet Davutoglu said in a recent press conference concerning the incidents that, "Turkey has no desire to interfere in anyone's internal affairs." But he continued that "if a risk to internal security arises, then we do not have the luxury of standing by and looking on," the Guardian reports.
If Turkey is true to its word and the Syrian authorities continue to pursue dissidents with such severity, Syria may soon face more than economic sanctions. Friday's events, and a recent souring of relations with Palestinian group Hamas, highlight the fact that Assad government's mayn be unable to continue ruling the fractured nation.
© Copyright IBTimes 2023. All rights reserved.
FOLLOW MORE IBT NEWS ON THE BELOW CHANNELS