Climate Change: Australia's 2030 Emissions Target Denounced As 'Vastly Inadequate'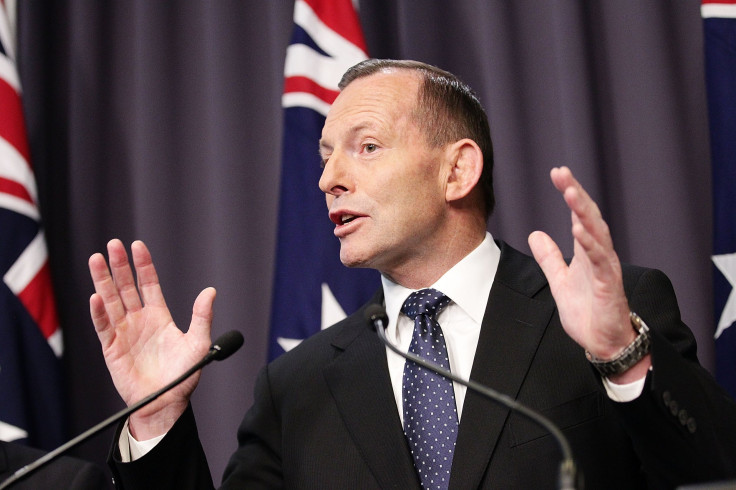 Australia -- one of the largest per capita emitter of greenhouse gases in the world -- will cut emissions by at least 26 percent below 2005 levels by 2030, Prime Minister Tony Abbott announced Tuesday. The country's previous target was to reduce emissions by 5 percent below 2000 levels by 2020.
"There is a definite commitment to 26 percent but we believe under the policies that we have got, with the circumstances that we think will apply, that we can go to 28 percent," Abbott reportedly said during a press conference in Canberra, adding that the pledge was a "good, solid, economically responsible," target.
"We are not leading, but we are certainly not lagging," Abbott reportedly said.
However, the target does lag behind similar pledges made by many other developed nations, including the United States. Earlier this year, U.S. President Barack Obama announced a goal of up to 28 percent reduction in emissions below 2005 levels by 2025, which, if met, could lead to a nearly 41 percent cut in emissions by 2030. Similarly, the European Union has set a target of reducing emissions by 40 percent by 2030 compared with 1990 levels.
The average of developed nations' emission reductions target -- using 2005 as base year -- is about 36 percent by 2030, according to data analyzed by the Climate Institute, an Australian think tank.
"Not only are the targets announced today vastly inadequate to protect Australians from the impacts of climate change, they simply don't represent a fair contribution to the world effort to bring climate change under control," the Climate Council, an Australian nonprofit, said in a statement released after the announcement.
"These targets are too weak to put Australia and the world on the path of staying below a two degree rise in global temperature and won't protect Australians from worsening extreme weather," the council said.
The Abbott-led government has, in the past, faced criticism from environmentalists for failing to act against coal-burning industries, and for repealing the so-called "carbon tax" levied on the country's biggest polluters. Australia is currently the thirteenth-largest greenhouse gas emitter in the world and one of the world's biggest exporters and consumers of carbon-polluting coal.
The Climate Change Authority, whose role is to advise the Australian government on climate change and global warming, has, in the past, recommended a 45 percent reduction in domestic emissions below 2005 levels by 2030, to ensure that the targets are "comparable to the targets of similar countries."
© Copyright IBTimes 2023. All rights reserved.
FOLLOW MORE IBT NEWS ON THE BELOW CHANNELS