Climate Change: India Announces Plan To Reduce Rate Of Greenhouse Gas Emissions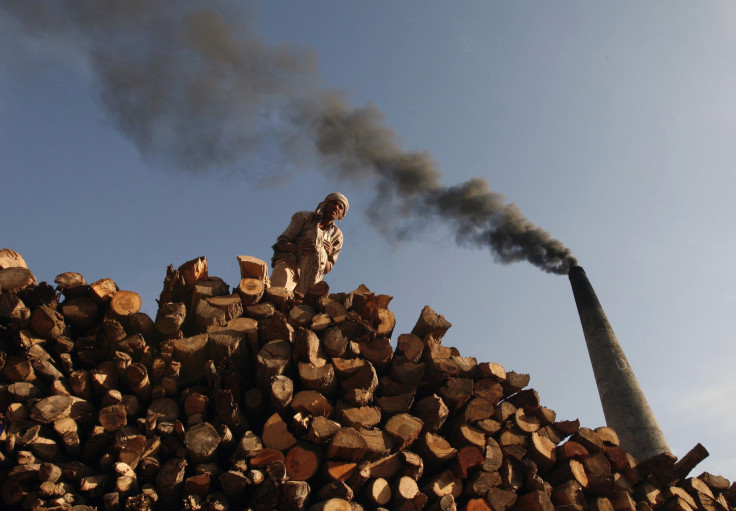 India, the world's third-largest carbon dioxide emitter, has pledged to reduce its carbon emissions per unit of GDP growth by 33 to 35 percent by 2030 from 2005 levels. In an action plan submitted to the United Nations late Thursday, the Narendra Modi-led government also vowed to boost the share of electricity produced through non-fossil fuel sources to 40 percent by 2030.
"Climate change is a major challenge for developing countries like India that face large scale climate variability and are exposed to enhanced risks from climate change," the government said, in its 38-page submission, adding that the country has already reduced its carbon intensity by 12 percent between 2005 and 2010.
"It is a matter of satisfaction that United Nations Environment Programme (UNEP) in its Emission Gap Report 2014 has recognized India as one of the countries on course to achieving its voluntary goal," the government added, in the document.
Over 190 nations are expected to submit their Intended Nationally Determined Contributions (INDCs) -- which are not legally binding -- before December's crucial climate change conference in Paris. So far, 147 countries, accounting for over 85 percent of global greenhouse gas emissions, have submitted their INDCs, potentially paving the way for a binding climate treaty before the end of the year.
For years now, India has argued in favor of a "common but differentiated" approach, which asserts that rich nations like the United States should bear more responsibility for anthropogenic climate change, and developing countries should not be denied the opportunity to build their economies through the use of coal-fired power, one of the largest sources of greenhouse gases.
CO2 Emissions World Map | FindTheData
As a result, under the terms of the latest plan, the Indian government does not commit to an absolute reduction in carbon emissions levels -- unlike other major polluting economies, including those of the U.S., China, the European Union and Brazil. China, for instance, has committed to peak its emissions by 2030, after which they would begin to fall.
However, India's emissions would continue to rise, albeit at a slower pace than they would have in a "business as usual" approach.
"India's INDC is fair and ambitious considering the fact that India is attempting to work towards low carbon emission pathway while endeavoring to meet all the developmental challenges the country faces today," the government said, in its submission.
© Copyright IBTimes 2023. All rights reserved.