Climate Change: July Hottest Month On Record, Scientists 'Fairly Certain' 2015 Will Be The Warmest Year Ever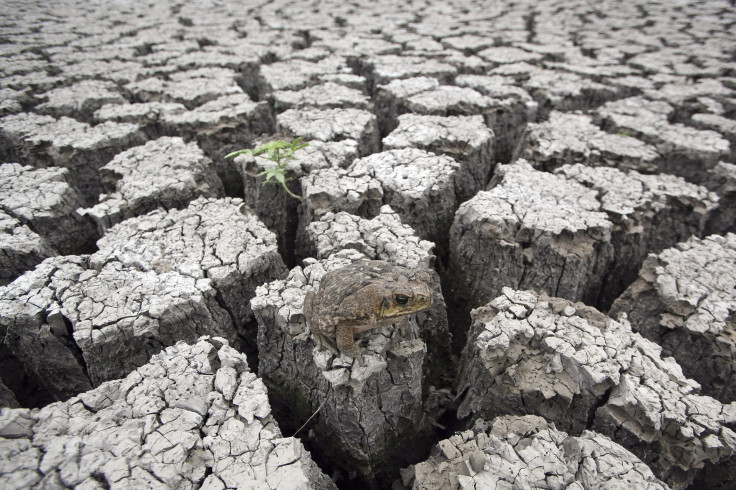 If the latest temperature readings are any indication, 2015 seems to be right on track to becoming the hottest year ever -- a distinction currently held by 2014. According to a new report by the U.S. National Oceanic and Atmospheric Administration (NOAA), last month was the hottest month on Earth since records began in 1880.
July's average temperature across global land and ocean surfaces was 1.46 degrees Fahrenheit above the twentieth century average, and 0.14 degrees Fahrenheit higher than the previous record set in July 1998. And, as temperatures rose, sea ice continued to shrink, with the average extent of Arctic Sea ice falling to 350,000 square miles below the average from 1981 to 2010. Fourteen of the last 15 years have been the warmest ever recorded on the planet.
"The year-to-date temperature combined across global land and ocean surfaces was 1.53 degrees Fahrenheit above the twentieth century average. This was the highest for January - July in the 1880 - 2015 record, surpassing the previous record set in 2010 by 0.16 degrees Fahrenheit," NOAA said, in its report. If these trends continue, this year could beat 2014, which recorded an average global temperature of 1.24 degrees Fahrenheit above the previous century's average temperature.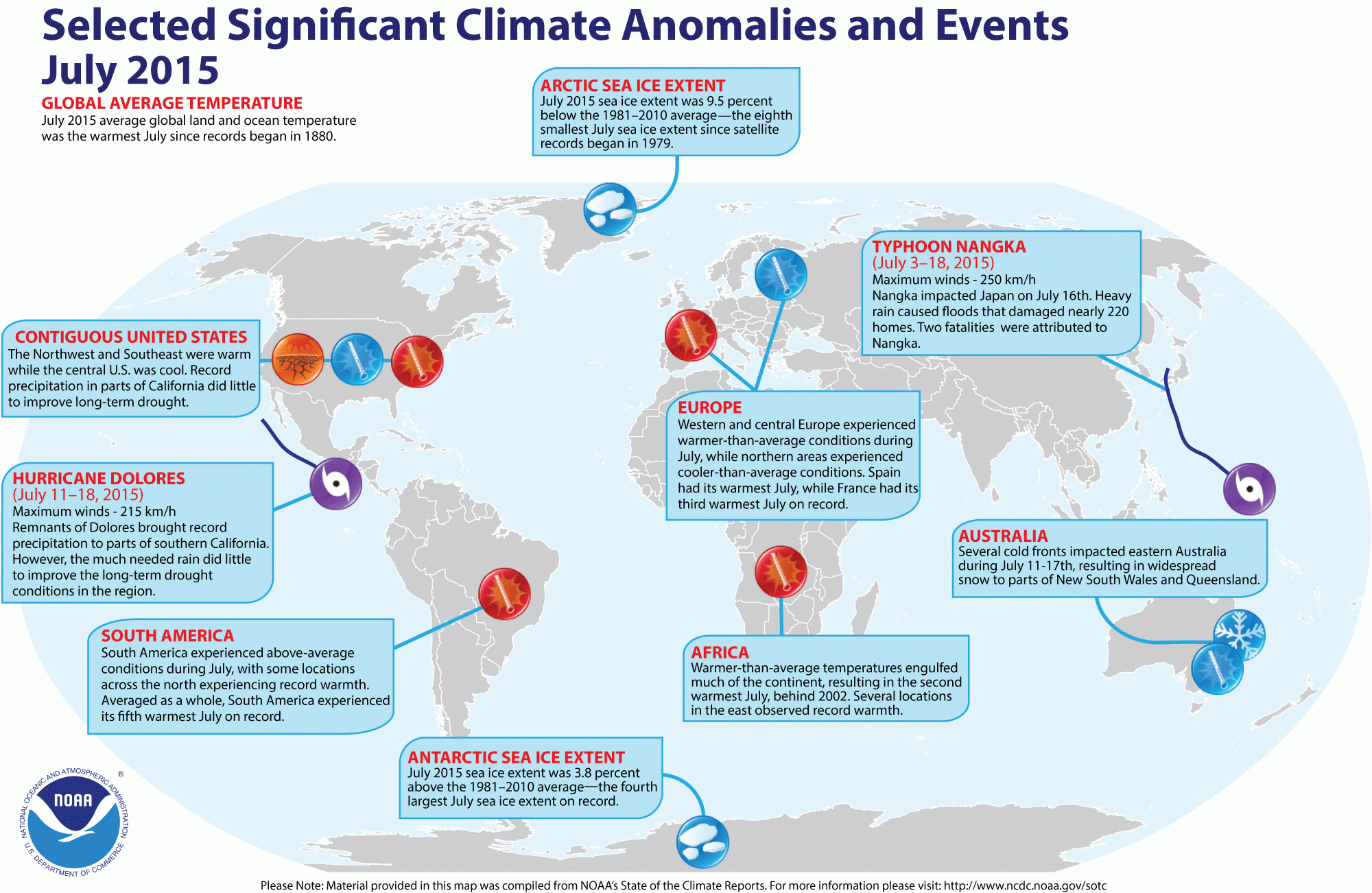 Although the latest data should not come as a huge surprise, as July is normally the warmest month in the year for the world as a whole, the report comes at a time when El Nino -- a weather phenomenon that leads to warmer ocean waters in the tropical Pacific -- is gaining strength. U.S. forecasters have already predicted that this year's El Nino is likely to be the strongest such event on record, and, if that happens, odds are that 2015 will surpass 2014 as the hottest year on record.
"We are now fairly certain that 2015 will be the warmest year on record for the globe," Jake Crouch, a NOAA climatologist, said during a press conference Thursday.
Record-high temperatures in 2015 would provide further evidence for a long-term warming trend -- a fact currently disputed by a vocal group of climate skeptics. Since records began in 1880, global temperatures have risen by 1.4 degrees Fahrenheit. And, over the last 100 years, the global average sea level has gone up by seven inches.
More alarmingly, a recent study predicted that even if governments across the globe somehow manage to limit global warming to 2 degrees Celsius (3.6 degrees Fahrenheit) above pre-industrial levels -- a near-impossible task -- sea levels might still rise by up to 20 feet. The only uncertainty that remains, according to climate change experts, is when this might happen.
"The world is warming. It is continuing to warm. That is being shown time and time again in our data," Crouch reportedly said. "It is time to start looking at what are the impacts of that. What does that mean for people on the ground?"
© Copyright IBTimes 2023. All rights reserved.