Climate Change News: Rich Nations To Pay Developing Nations For Economic Losses From Extreme Weather
The U.N.'s COP27 summit in Egypt ended Friday with a historic deal that will see rich nations paying poorer nations for losses incurred due to climate change.
"This COP has taken an important step towards justice. I welcome the decision to establish a loss and damage fund and to operationalize it in the coming period," U.N. Secretary-General Antonio Guterres said in a video message.
The deal was praised by leaders of developing countries, which have suffered incalculable damage from climate disasters.
Lia Nicholson, Senior Advisor at the Alliance of Small Island States, said in a statement that the new fund "must be the lifeboat that we need it to be."
Recent floods in Pakistan had left one-third of the country under water.
"The announcement offers hope to vulnerable communities all over the world who are fighting for their survival from climate stress," said Sherry Rehman, the climate minister of Pakistan.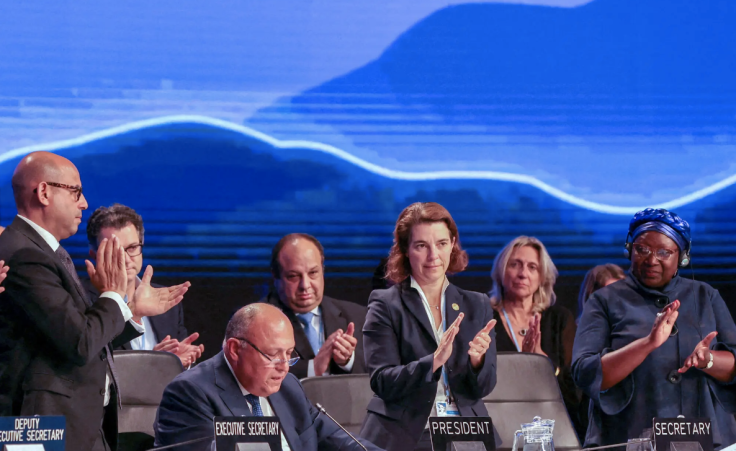 The agreement reaffirmed efforts to limit global temperature rise to the crucial temperature threshold of 1.5 degrees Celsius. For decades, international scientists have warned that warming must be limited to 1.5 degrees above pre-industrial levels, an average fast approaching, as the planet's average temperature has already risen to about 1.1 degrees.
The agreement is the first time the U.S. and EU have agreed to establish a fund for those most vulnerable to climate disasters exacerbated by pollution mainly produced by wealthy, industrialized nations.
Wealthy countries have long opposed the creation of a fund to deal with losses and damage, and many policymakers fear that accepting liability could trigger a wave of lawsuits from countries directedly affected by climate change.
U.S. Climate Envoy John Kerry told CNN earlier this month that the loss and damage fund is not the same as climate reparations.
"'Reparations' is not a word or a term that has been used in this context," Kerry said on a recent call with reporters earlier this month.
"We have always said that the developed world must help the developing world to deal with the impacts of climate," Kerry said.
© Copyright IBTimes 2023. All rights reserved.