Climate Change: Temperate Forests Threatened By Hotter Droughts, Bigger Wildfires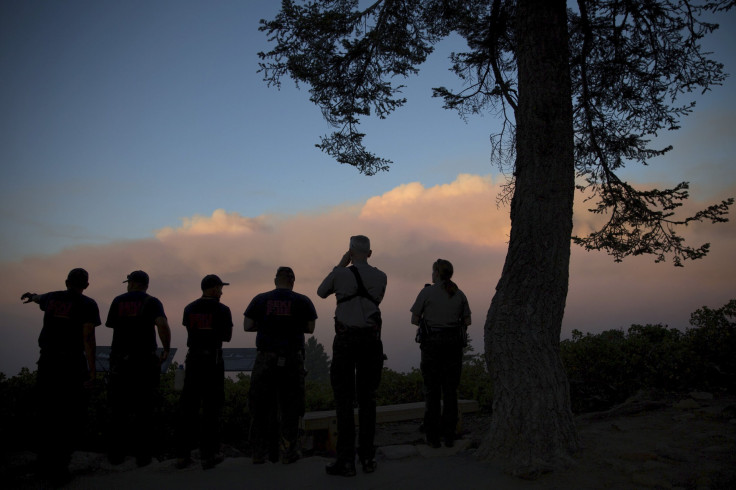 The world's temperate forests are threatened by increasingly severe disturbances caused by changing climate conditions, including longer, hotter droughts and more severe wildfires, according to a research published Friday.
Scientists from the U.S. Department of Agriculture's Pacific Southwest Research Station have found that without an updated forest management system, the fiercer droughts and wildfires could render some forests into shrubland or grassland within the next few decades.
"While we have been trying to manage for resilience of 20th century conditions, we realize now that we must prepare for transformations and attempt to ease these conversions," Constance Millar, lead author and USDA forest ecologist, said in a press release.
While many forests have managed to regrow after years of logging, displaying remarkable resilience, scientists have found that long-term climate changes and rising global temperatures have led to more severe droughts than those seen in the last century. During these droughts, higher air temperatures increase the stress on trees by drawing moisture from their tissues and overheating leaves. Snow that would normally function as emergency water storage in the dry season now instead falls as rain.
"Some temperate forests already appear to be showing chronic effects of warming temperatures, such as slow increases in tree deaths," Nathan Stephenson, a U.S. Geological Survey ecologist and co-author, said. "But the emergence of megadisturbances, forest diebacks beyond the range of what we've normally seen over the last century, could be a game-changer for how we plan for the future."
The researchers said that the increased chronic stress on temperate forests could also increase their exposure to insect and disease outbreaks, further threatening them. They added that these stresses could result in the loss of forest ecosystems like national park recreational areas, and could affect the forests' roles in storing carbon dioxide. The results of their research were published in the journal Science.
The news comes as the state of California enters the fourth year of its worst drought in over a century. Governor Jerry Brown declared a state of emergency across California in January and imposed strict water-rationing measures.
© Copyright IBTimes 2022. All rights reserved.
FOLLOW MORE IBT NEWS ON THE BELOW CHANNELS