Climate Change's Impact On The Economy, Good And Bad, Highlighted In New Report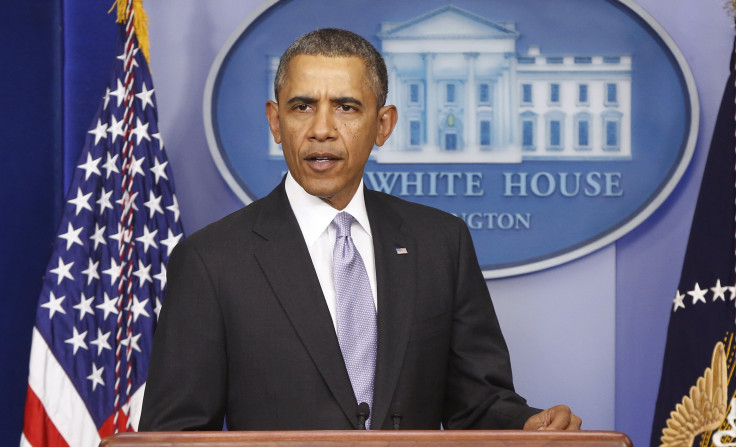 The government's new National Climate Assessment shows which industries are vulnerable to climate change--and which stand to benefit.
The energy sector faces the most significant disruption but perhaps the largest opportunities for growth in renewable energy sources. Other likely winners? Drought- and salinity-resistant crops, technologies that enhance water-use efficiency, weather-related insurance products, enhanced land management techniques, and storm-resistant building materials.
Agriculture is the most climate-sensitive sector of the economy. In the near term, farmers may benefit from a longer growing season for crops. But rising heat and water stress in coming decades is likely to hurt food production and drive up prices, the government report said.
American farmers will need to adjust, probably by changing crops. "But there are adaptations that are more difficult, like where rain falls short," said Robert Stavins, director of Harvard's environmental economics program and professor of business and government. "In the western U.S, if the snow were to decrease and the annual flow of the Colorado River were to decrease, that would have significant impacts on thriving cities like Phoenix."
But since agriculture represents a shrinking share of the U.S. economy, the economic damage will not be as harmful to the U.S. as it will be to the developing world, said Stavins.
The manufacturing and energy industries, particularly fossil fuel companies, will feel the brunt of the economic damage from climate change, which will result in higher energy prices and a potential shift in demand from coal to natural gas, wind, solar and other power sources. Extreme weather events and water shortages are already negatively affecting the country's energy supply. Those challenges are likely to increase, according to the report.
"Companies like Exxon want to be able to adapt to the political climate that results from climate change," said Phillip Wallach, a fellow at the Brookings Institution. "They've been doing a lot of planning, in the event that the political system puts a price on carbon, so that they'll be able to adapt."
Fossil fuel companies are diversifying, Stavins said, in anticipation of climate change, and manufacturing companies like General Electric are trying to improve their overall energy efficiency to keep their bills as low as possible.
Over the past five years, wind power generation has increased more than 30 percent in the U.S, according to the American Wind Energy Association, and solar power accounted for nearly 30 percent of electricity generation capacity added last year, the largest such gain on record, according to the Solar Energy Industries Association.
Renewable energy sources like wind and solar power are currently subsidized with federal funds, but green technology will ultimately have to stand on its own feet and compete with fossil fuels, according to experts.
Tim Young, the CEO of California-based hydrogen fuel technology developer Hypersolar, believes green technology will succeed in being a viable alternative to fossil fuels -- without government subsidies.
"It's just a fact that the sun and water are pretty abundant, and if we can combine the two to create energy, we've solved all our energy issues," he said. Four years into research and development, Hypersolar's technology doesn't use any fossil fuels to produce power. "The benefits are pretty obvious," he said.
The government study concluded that an average warming of less than 2 degrees Fahrenheit across the country over the past century is soaking up water sources in dry regions, increasing heavy rains and storms in wet and coastal regions, worsening wildfires and heat waves, and attracting heat-loving insects that kill trees.
"The report brings it home to Americans that we are not immune to threats posed by climate change to our infrastructure, water supplies, agriculture, ecosystems and health," Eileen Claussen, president of the nonprofit Center for Climate and Energy Solutions (C2ES), said.
C2ES published its own report last year, after talking to 100 S&P companies about their plans to adapt to climate change. Of those companies, 90 said their businesses faced risks due to extreme weather patterns.
"Companies are having real costs from climate change," Claussen said. "They know it. They're starting to do things to deal with this, but it's slow and most are still not doing all that needs to be done."
© Copyright IBTimes 2023. All rights reserved.