Clinton changes tone, supports Egyptians' right to chart their own future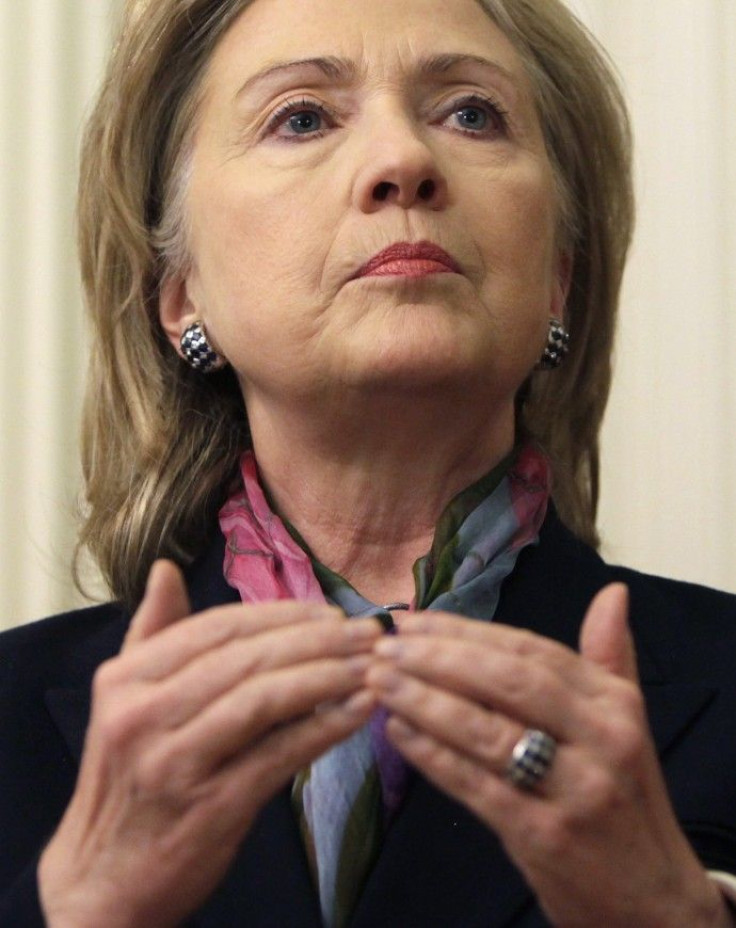 The tone of US Secretary of State Hillary Clinton has changed visibly on Sunday in her interview on the five morning TV news shows before leaving for Haiti.
I want the Egyptian people to have a chance to chart a new future, she said and hoped for a free and fair elections which may lead to real democracy in Egypt. The reaction was in response to Egypt President Hosni Mubarak's move to appoint a vice-president, a long-pending demand from Washington.
Clearly, the path that has been followed has not been one that has created that democratic future, that economic opportunity that people in the peaceful protests are seeking, she said elaborating her apprehension over the developments in Egypt which led to more than 100 people killed in violent protests against Mubarak.
Stressing elections as a way out of the current impasse in Egypt, she said democracy is in the best interest of everyone, including the current government.
The change in Clinton's tone is evident from her initial lukewarm response to Egyptian protests on January 25 when she said in Doha that people across the Middle East – like people everywhere – were seeking a chance to contribute and to have a role in the decisions that will shape their lives. The United States is a partner of Egypt and the Egyptian people in this process, which we believe should unfold in a peaceful atmosphere, she had said.
Opposition leader and former IAEA chief ElBaradei, who is leading the protests, however, expressed his reservations on US policy of initial support to Mubarak. He told CNN earlier: I respect Obama, but the US policy is a failed policy.
© Copyright IBTimes 2023. All rights reserved.
FOLLOW MORE IBT NEWS ON THE BELOW CHANNELS