Clown Sightings 2016: Ahead Of Halloween, Clowns Convention In Mexico Follows Creepy Reports Across The Globe [PHOTOS]
People who perform professionally as clowns were gathering this week for the annual convention for clowns in Mexico City. But the traditionally festive meeting, which started Monday and ends Thursday, was not quite as cheerful this time around following a spate of global clown sightings that have sparked fear among the public.
Many of the attendees at the 21st International Clown Convention — who chanted "We are clowns, not killers!" — were not pleased at the prospect of their profession being stigmatized to the extent that it could affect their livelihoods, Agence France-Presse reported.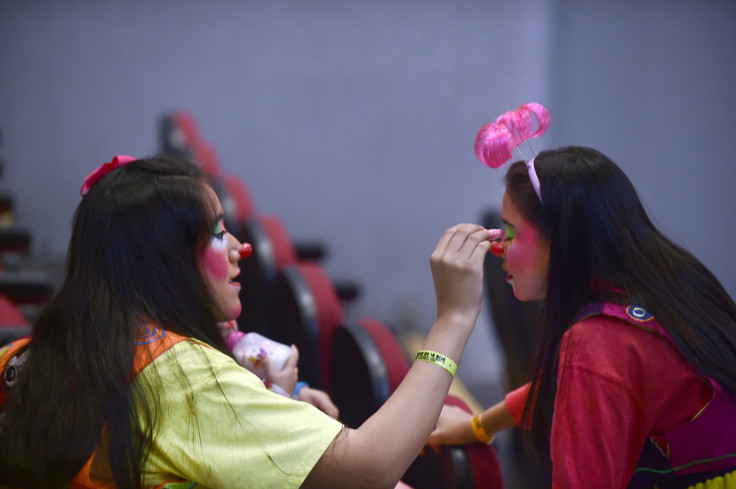 "I don't see anything funny about it," Emanuel Emiliano Fernandez, who performs in Argentina under the name "Fluorescent Plug," said. "Clowns make people laugh and happy."
He added: "It's not just painting your face. ... If you saw me in the street, what would you do?"
The convention attracted hundreds of professional clowns from 14 countries. Seminars included best practices for things like twisting balloons into shapes of animals and attendees competed in make-up applying contests, according to al Jazeera.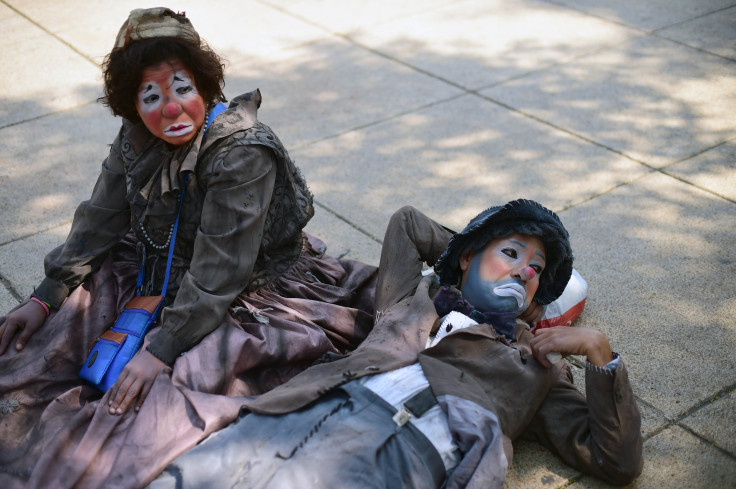 But the clown sightings have become no laughing matter across the globe, complete with threats, arrests, school closings and false reports.
Stores have begun to clear their shelves of anything clown-related and one county in Mississippi has actually outlawed clowns in public until Halloween passes. Organizers of a Halloween event in Copenhagen have planned a "clown-catching competition" during which participants will look for clowns scavenger hunt-style to win cash prizes. Even the face of McDonald's, clown Ronald McDonald, is making a limited number of public appearances "franchisees in local markets are mindful of the current climate around clown sightings in communities," a company spokesperson said.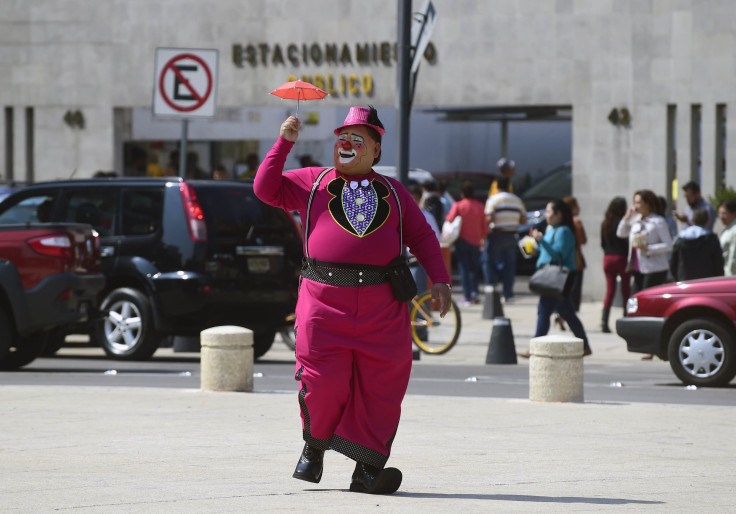 The clown industry has been shaken over the reports that have affected the bottom line for performers and companies that book clowns for events, the Miami Herald reported.
"In the past two months, we've received zero inquiries about clowns [for parties], and that's not normal," said Heather Green, who not only has been a professional clown for 15 years but runs her own clown business that includes face-painting. "There are really beautiful clowns who spread joy and make kids happy and don't scare kids. The scary clowns are not representative of clowning."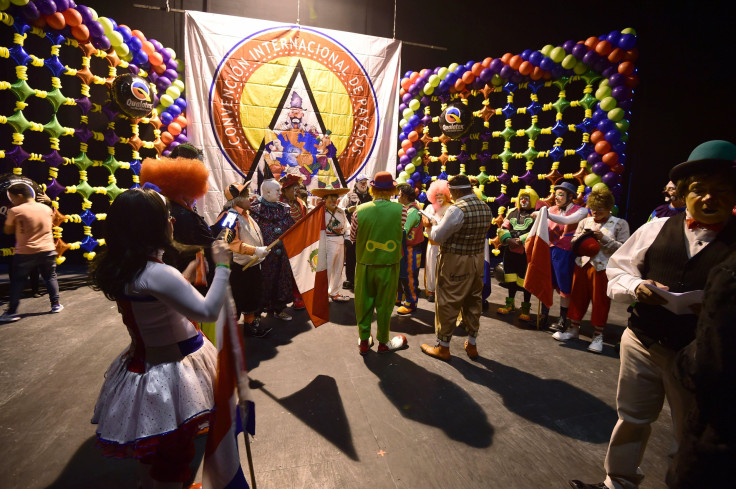 © Copyright IBTimes 2023. All rights reserved.