Coding Boot Camps Go After Veterans To Take Silicon Valley's Vacant Tech Jobs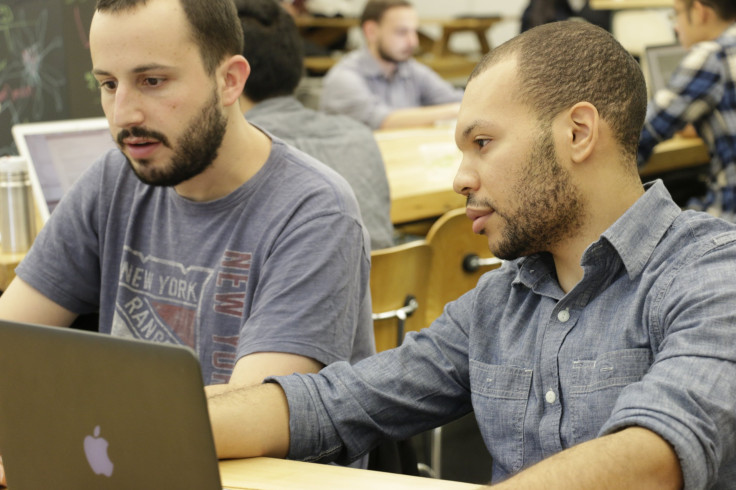 SAN FRANCISCO -- When John Hampton was honorably discharged from the Army this year, he decided to pursue a lifelong interest: coding. That's why in May Hampton, 34, applied for and started attending Iron Yard Academy, a coding boot camp in Greenville, South Carolina.
It was a wise decision and one that paid off after 12 weeks of coursework and more than 800 hours of programming. Hampton is now living in Atlanta, where he works as an intern for a Web development firm, an opportunity that lets him continue learning software development as he eases into his newfound tech career.
"There's definitely a demand of veterans who want to find jobs in the tech industry, and at the same time there's also a demand from the tech industry of getting well-trained software developers," said Hampton, one of several veterans who have turned to coding boot camps as a way to break into the industry.
Over the past few years, venture capital-funded coding boot camps have sprung up across the country and have emerged as a pathway of entry for those looking to launch tech careers. These coding schools have earned a reputation for being inclusive of women and minorities, and they are doing the same when it comes to veterans.
Most coding schools are private businesses that have been around only for a few years, so right now, the vast majority of them are not accredited to accept the G.I. Bill. To make sure veterans can afford tuition for coding boot camps, which cost nearly $12,000 on average, several schools have begun launching initiatives to support these students.
Bloc, an online, mentor-led coding school, for example, gives $500 scholarships to two veterans every week, and in honor of Veterans Day, Bloc is giving out $1,000 scholarships during November. Similarly, New York-based Flatiron School has begun offering up to $25,000 in scholarships for veterans who want to take its online program through a partnership with Operation Code, a nonprofit that helps veterans start coding. Meanwhile in Chicago, nonprofit Code Platoon has begun accepting applications for its first cohort, set to kick off early next year. Code Platoon is designed to make it easy for veterans to become programmers by charging $1,500 tuition -- more than $10,000 cheaper than the coding boot camp tuition average.
"These are the most in-demand jobs in most Western economies, the U.S. specifically," said Clint Schmidt, Bloc's chief operating officer. These jobs "are much more available to veterans if they've got the in-demand skills."
Coding schools trumpet these programs as an alternative route for veterans who don't wish to spend years and tens of thousands of dollars at traditional universities and instead aim to dive right into the tech industry.
"It just seems like there's not a structure that supports them all that well through education that's tailored for veterans," said Rebekah Rombom, vice president of business development at the Flatiron School. "It's a really hard problem, so we think about how we can be a part of the solution for veterans and other underrepresented groups in tech."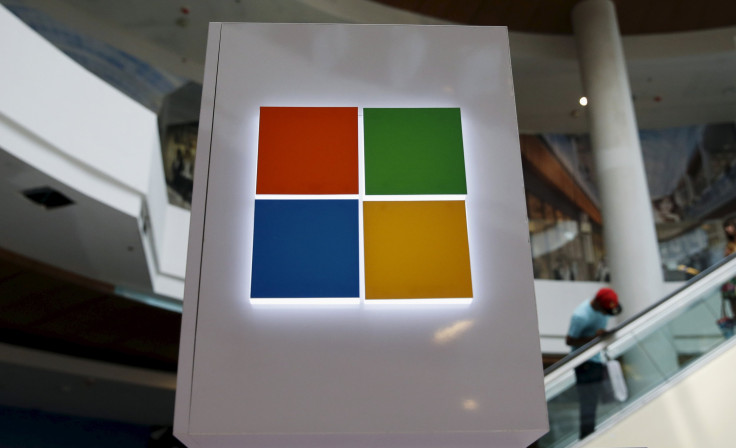 Tech Needs Coders And Veterans
Earlier this year, the Obama administration estimated that there are more than half a million unfilled tech jobs in the country. Though that figure has been questioned, many agree there is a high demand for such workers.
"There's just not enough people to satisfy the need," said Sean Kelley, Microsoft's program director for military affairs. "This is an untapped talent pool."
Since late 2013, the Microsoft Software & Systems Academy has been training eligible active-duty service members at three installations in skills they can use to transition into the information technology industry. Through a 16-week program, service members at three bases around the U.S. are trained with a curriculum designed by Microsoft. At the end of the program, the service members are promised a job interview with the company.
Though the program is young, it's yielded promising results already. Microsoft said it expects to have about 300 graduates by the end of 2015, and so far, more than 80 percent of graduates hold jobs in the industry, including positions at Apple, Amazon and, of course, Microsoft. The Redmond, Washington, company is planning to build on this strong start, announcing last week its plan to expand to 12 military installations by the end of 2016.
"Military people are great in teams, they have leaderships skills -- these are talented individuals who are used to working in intense collaborative environments," Kelley said. "So we feel that if you take all those intangible skills and add the fact that [veterans are] technical and learners that they become ideally suited."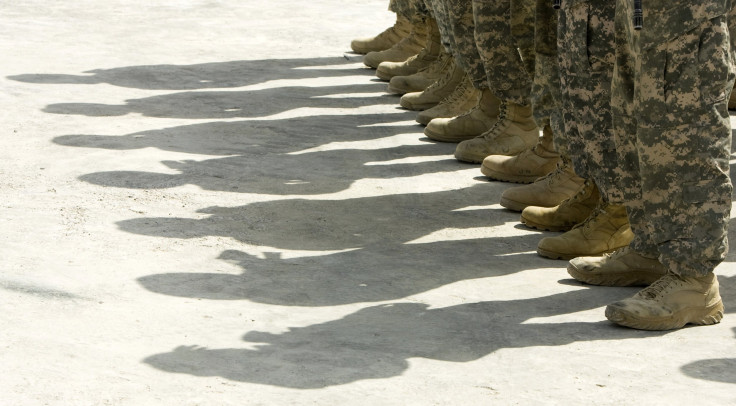 Going To Boot Camp, Again
After leaving the National Guard in 2013, Joseph Giralt, 31, decided to try out a free, introductory online coding course after a friend suggested it might be the right career path for him. He found he enjoyed it, so he decided to go ahead and attend a coding school.
"If you're a veteran and you're thinking about becoming a developer, take one of these really, really small CodeCademy courses that are like six hours, and if this seems like something that's interesting to you, then by all means pursue it," Giralt said.
Giralt settled on Flatiron School after hearing a rave review from a previous student. But before starting his 12-week course, Flatiron School told Giralt to put in 160 hours of preparatory work, to get a foundation that many coding experts say is necessary for those who want to get the most out of the experience.
Once at Flatiron, Giralt said he gave the coding camp 100 percent of his efforts. From Monday through Friday, Giralt and his classmates would head to the school and work from 9 a.m. to 5 p.m. At nights, the learning continued with new assignments needed to be completed before the next day, a task that typically requires another few hours. And on the weekends, Giralt worked on his own side projects, so he'd have something in his portfolio to show companies once he completed the Flatiron course.
"You're trying to cram as much information possible into you in such a short amount of time that you can't do anything else," Giralt said. "This is your life. You can't do anything else. If you try put anything before this coding boot camp, you're just going to waste all your money."
Giralt's dedication paid off. Within three weeks of graduating from Flatiron, he had about two dozen interviews. Eventually he settled with the startup Everwise, a company where he still works two years later as a software engineer.
Though Giralt recognizes that a tech jobs is not the right fit for every veteran, he does recommend coding school to other veterans who are critical thinkers, want to try new ideas and are looking for well-paying work. "The nice thing about the tech industry is that it pays well, it's ever-evolving and constantly changing, and it's a ticket to the middle class, or in some cases, the upper class," Giralt said.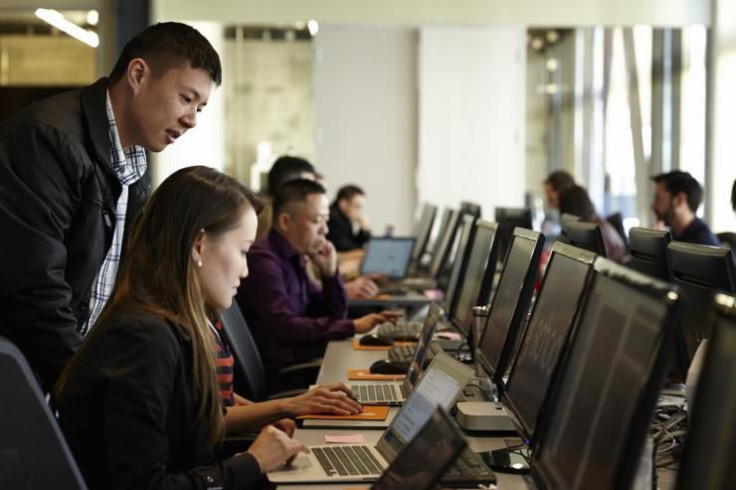 'The White-Collar Jobs Of Today'
Coding schools are churning workers into the tech industry like clockwork -- a recent survey found 89 percent of graduates from full-time, in-person coding camps land jobs in the tech field within 120 days of graduation. But that doesn't mean that attending a boot camp will automatically land you a job at Google or Facebook the next day.
"Just attending something for three months is not going to immediately turn you into a Google-level wizard of Web development," Hampton said. "You're going to be an entry-level developer coming out of this."
Additionally, not all coding schools offer the same quality of education. Experts caution potential students to do their research and pick a school with good reviews and a proven track record for helping their graduates get jobs. Course Report, a New York startup, keeps track of schools in the U.S. and Canada, helping students quickly learn about each program and see reviews other have written.
"People should be very thorough in their vetting of these programs, especially when you're looking to pay $12,000 to $20,000, never mind the time commitment to go through one of these programs," said Rod Levy, executive director of Code Platoon.
Veterans can also get more information and find mentors by joining Operation Code, which connects hundreds of veterans through a Slack channel. There, veterans ask each other questions about coding, software development and anything that may be related. Operation Code also maintains a list of coding camps it has vetted and recommends to veterans.
"Understanding how to code is understanding innovation. These are the white-collar jobs of today," says David Molina, founder and executive director of Operation Code. "We're talking about filling the country's tech shortage with the men and women who served our country."
© Copyright IBTimes 2022. All rights reserved.
FOLLOW MORE IBT NEWS ON THE BELOW CHANNELS