Colombian Drug Lord Griselda Blanco's Life Of Violence Comes Full Circle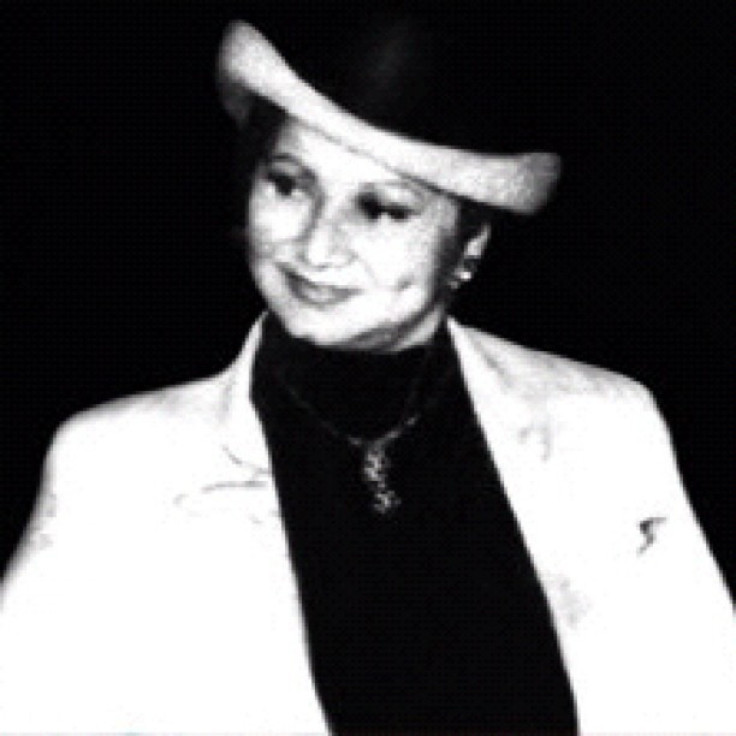 The two assassins had approached the former Colombian lady drug lord Griselda Blanco on motorcycles as she exited a butcher shop in Medellin, where they delivered two fatal bullets into her skull and left the 69-year-old's body lying in the street.
It was the sort of death that Blanco had been known for ordering upon her enemies during the Miami drug wars of the '70s and '80s.
Known as at the "Godmother of Cocaine," Blanco had garnered a reputation for ruthlessness and was suspected of orchestrating at least 40 homicides during her heyday, though she was only ever convicted on three counts, including ordering a shooting that resulted in the death of a 2-year old child.
"It's surprising to all of us that she had not been killed sooner because she made a lot of enemies," former Miami homicide detective Nelson Andreu, who investigated her, told the Miami Herald Monday.
Blanco had spent nearly two decades in prison in the U.S. after she was arrested in 1985 and convicted of drug-trafficking charges. In 1998, prosecutors had tried build a homicide case against Blanco, though the trial was ultimately hampered by the indiscretions of staff members working in the prosecutor's office and Blanco was able to settle for a plea bargain that saw her serve only six more years.
Upon her release in 2004, Blanco was immediately deported back to Colombia.
Born in Cartagena, Colombia on February 15, 1943, Blanco grew up in the slums of Medellin, where she started out as a pickpocket before rising up to control a drug empire that that reportedly trafficked as much as 3,400 pounds of cocaine a month during the height of her power.
The details of her criminal history have been mythologized into legend. An account of Blanco at age 11, recalls how she and a group of children in her neighborhood kidnapped a young boy from a wealthier part of the city. When his parents didn't offer up the ransom money, she reportedly put a pistol to the boy's forehead and pulled the trigger.
"I don't think the fact that she was a female trying to prove something had anything to do with her violent behavior; I just think it was inherent to Griselda Blanco," former DEA agent Bob Palombo, who had pursued Blanco for decades, told Maxim magazine.
"This goes back to her life, the way she was brought up. She was just a violent person."
At the age of 13, while working as a prostitute, Blanco met her first husband, a street hustler and counterfeiter named Carlos Trujillo. Through observing her husband as he fabricated immigration documents for people who wanted to go to the U.S., she would learn the basics of operating a criminal enterprise.
Trujillo and Blanco divorced in the late '60s after having three children together. Blanco reportedly had him killed some years later.
Blanco met her second husband, Alberto Bravo, in the early '70s. Bravo was an upstart cocaine trafficker, but eventually saved up enough to move the couple to Queens, New York, where they set up shop and quickly prospered through their connections with cocaine suppliers back in Colombia, the center of cocaine production for the rest of the world.
By the mid '70s Blanco and Bravo were pulling in millions of dollars, but also drawing the scrutiny of federal agents. Blanco was indicted by a federal grand jury, while her husband escaped back to Colombia.
Blanco, however, was able to slip out of the country before going to trial, returning to Colombia, where she reunited with Bravo in the parking lot of a Bogota nightclub then shot him six times point blank with a pistol that had been tucked inside her boot. A gunfight ensued between Blanco and Bravo's henchmen with Blanco emerging as the undisputed head of her former husband's cocaine empire. People began to call her the "Black Widow."
Blanco returned to the States in the late '70s, this time to Miami, where she would establish herself as the "Godmother of Cocaine" through her unrestrained use of violence.
By 1984, Blanco had amassed millions, but spent long periods of time holed up in her Miami mansion, fearing retribution for the trail of bodies she had left in her wake. She eventually fled to the California, where she was picked up by DEA agents on charges tied back to her New York criminal activities.
She would serve 13 years in federal prison for those charges, before she was handed over to Florida state authorities and given a reduced sentence following the botched homicide trial.
After being deported back to Colombia, Blanco reportedly abandoned her previous life of organized crime, living off the sale of various properties she had owned.
Medellin police are still investigating Blanco's murder, and the list of suspects are no doubt as long as the list of murder victims linked back to her name.
"When you kill so many and hurt so many people like she did, it's only a matter of time before they find you and try to even the score," Det. Andreu told the Herald.
FOLLOW MORE IBT NEWS ON THE BELOW CHANNELS