Comcast Customers Sound Off On Data Caps, Telecom Company Responds Back
KEY POINTS
Comcast to enact fees for going over 1.2TB
Users outraged on social media, though the company was hitting back
Shares in the company were up in Tuesday trading
Telecommunications giant Comcast on Tuesday pushed back against customers' concerns about a new data cap by arguing few if any users ever exceed the limit.
Comcast will place a 1.2 terabyte cap on its Xfinity subscribers in 14 states in the Northeast, including New York, according to a report Monday from PC Magazine.
Customer backlash followed on social media with one commentator on Twitter complaining that limits would go into effect at a time when more Americans rely on online services during the pandemic.
Others said the internet should be treated like a utility, where rates are more controlled. Another lamented the lapse of net-neutrality measures, which level the playing field for subscribers.
Comcast noted on its Twitter account that only about 5% of its subscriber base uses more than 1.2 terabytes, "even with the spike in usage as customers are educating and working from home" during the pandemic.
The telecommunications sector has performed well during the pandemic given the increase in data services necessary to work, and sometimes live, through the crisis.
Comcast, the parent company of NBC, reported third-quarter revenue of $25.5 billion, which was 4.8% lower than during the same period last year.
A Comcast spokesperson told PC Magazine that in the six months ending in June, median data use in the Northeast was around 300 gigabytes.
The cap is already in place in the South and West regions of the country. Exceeding the limit costs customers $10 per 50 gigabytes but fees will not exceed $100 per month.
"This is really just aligning (our policy) across all our markets," the spokesman added.
Shares of Comcast (CMCSA) on Tuesday jumped 3.05% as of 11:46 a.m. ET.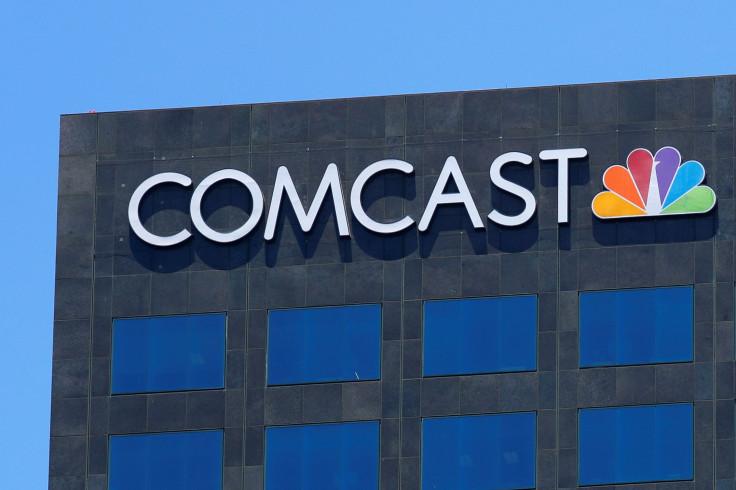 © Copyright IBTimes 2022. All rights reserved.
FOLLOW MORE IBT NEWS ON THE BELOW CHANNELS