Report: Comcast's NBCUniversal Begins New Round Of Job Cuts
In addition to making TV shows and films, it seems that key Comcast unit NBCUniversal is also producing pink slips these days. According to articles published in various media Tuesday, NBCUniversal has launched a fresh series of job cuts.
These are being enacted throughout the sprawling entertainment division's businesses, which encompass not only film and TV, but theme parks as well.
As with the vast majority of sectors in the U.S. economy, entertainment has struggled in the face of the coronavirus pandemic and the closures it has mandated in many locations. Movie theaters and theme parks have been closed, while TV and film production has ground to a near-standstill. As a unit, NBCUniversal suffered a 25% year-over-year revenue decrease in its Q2.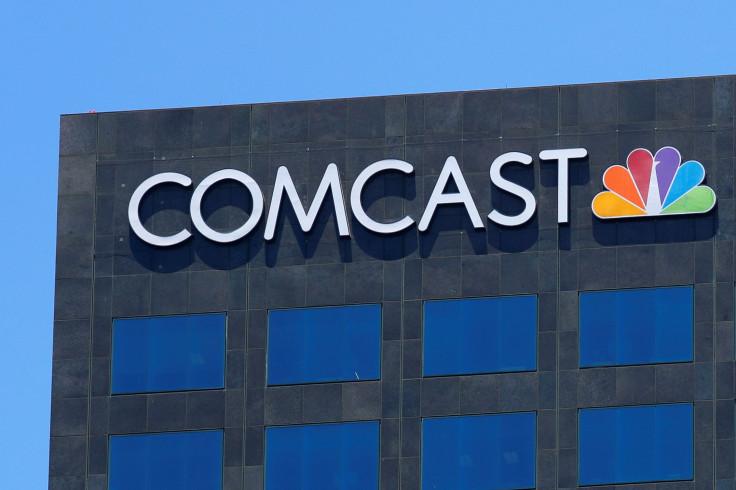 A report in The Wall Street Journal, citing "people familiar with the matter," did not specify precisely how many jobs would be affected by the new set of cuts, nor in what businesses the division operates. The article's source did say these are to hit less than 10% of the overall workforce. NBCUniversal boasts a full-time employee count of around 35,000.
This move is not entirely unexpected. In April, Comcast forecast that NBCUniversal would be hit even harder in Q2 by the economic fallout from the coronavirus than it was in the preceding quarter.
Comcast/NBCUniversal has not yet made any official comment on the reported job cuts.
On Tuesday, Comcast's shares crept up to close nearly 0.8% higher on the day, slightly outpacing the gains of numerous fellow consumer goods stocks and the major equity indexes.
This article originally appeared in The Motley Fool. The Motley Fool has a disclosure policy.
FOLLOW MORE IBT NEWS ON THE BELOW CHANNELS