Condoleezza Rice as Next Stanford Athletic Director?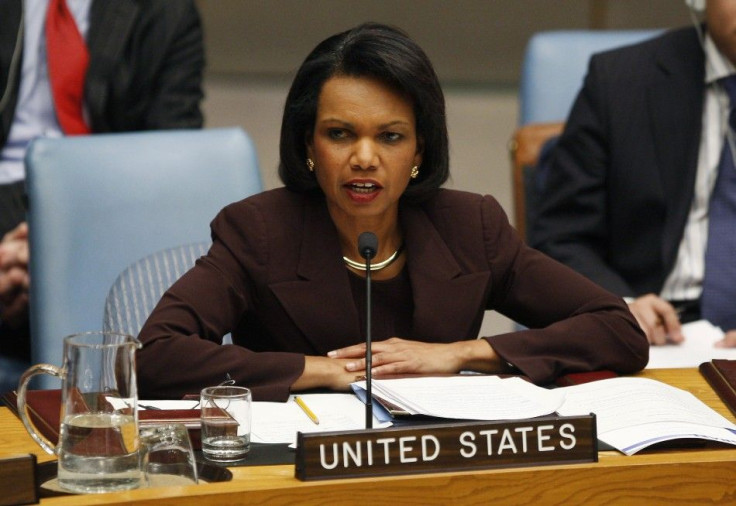 Stanford University is on the lookout for its next athletic director after Bob Bowlsby left the school to become the next Big 12 commissioner.
Bowlsby was well-liked and respected as an athletic director and guided the department to great success, especially his decision to hire football coach Jim Harbaugh. Bowlsby will be difficult to replace, but many consider Stanford to be one of the best athletic director jobs in the country so the school should be able to entice some attractive candidates to take a look at the position.
One name that has been bandied about in the media is former Secretary of State Condoleezza Rice. Rice is an avid Stanford Cardinal fan and has been frequently seen attending sporting events at the school.
She has previously said it is her dream to become the NFL commissioner, which means that there could be some interest in taking the athletic director job at her alma mater, but she hasn't publicly commented on the position. Rice currently works as a political science professor at Stanford and as a senior fellow at the Hoover Institution.
Another name, suggested by the San Francisco Chronicle, is West Virginia athletic director Oliver Luck. Luck, the father of the former Stanford quarterback Andrew Luck, has a strong reputation within the industry and deftly guided the Mountaineers into the Big 12 last year over former Big East brother Louisville.
Luck has a strong pedigree as a former Rhodes Scholar finalist and lawyer, but also the sports experience as a former NFL quarterback and president of MLS's Houston Dynamo. Luck told the Chronicle he has no comment on whether he'd have interest in the recently vacated athletic director job.
© Copyright IBTimes 2023. All rights reserved.