Congo Election Marred by Violence, Fraud Allegations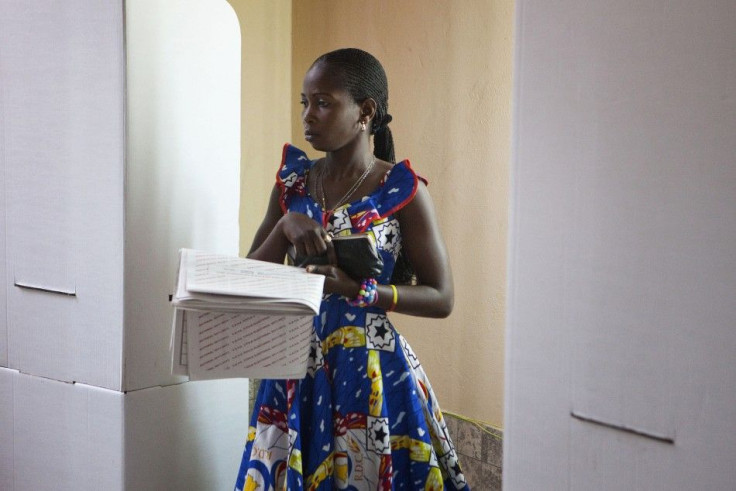 While much of the world focuses on the national elections in Egypt, another major poll -- with perhaps just as important implications -- is taking place 2600 miles away in the teeming nation of the Democratic Republic of Congo (DR Congo).
Already, violence has plagued the election as supporters of incumbent President Joseph Kabila and opposition candidate Etienne Tshisekedi have squared off against each other, while police in major cities have dispersed rallies by opposition crowds
Kabila and Tshisekedi are only two of a total of eleven candidates vying to become the next President.
However, Kabila is widely expected to win another five-year term. He has ruled DR Congo since 2001.
At least four people were killed on Monday when gunmen attacked polling stations in the city of Lubumbashi, according to local officials.
Polling stations were also reportedly set on fire in West Kasai, a stronghold for the opposition.
However, the capital city of Kinshasa has apparently avoided any election-related violence.
The election poses a huge logistical nightmare given DR Congo's vast size (it is two-thirds as big as the Eurozone) and the fact that much of the thickly-jungled nation is inaccessible by roads. Helicopters (some provided by Angola and South Africa) are distributing election literature to the most remote areas.
More than 30-million eligible voters will also wade through 19,000 parliamentary candidates (for only 500 available parliamentary seats).
Moreover, Tshisekedi has accused Kabila and his cohorts of seeking to rig the election.
Al Jazeera correspondent Yvonne Ndege in Kinshasa, wrote: We've been able to speak to various candidates in this election. One is alleging systematic fraud by authorities to favor the incumbent. He says children are being registered to vote and some ballots were filled out before the election. People see no reason to conduct an exercise in which the people's votes don't count ... [the fact that] the opposition is already presenting evidence of fraud is a warning of tension.
Thousands of international peacekeepers and monitors are in DR Congo to oversee the election and to prevent further flare-ups of violence. Foreign observers include Cindy McCain, the wife of U.S. Senator John McCain.
However, no matter who wins or loses, there are fears that supporters of the losing candidate will not accept the result and take to the streets to protest. This is a grave concern for a giant country that witnessed the deaths of 5.4-million people in a devastating civil war that ended only eight years ago.
In the last election in 2006, supporters of the losing candidate Jean-Pierre Bemba pitched street battles against government forces and the police for weeks. Bemba is now on trial for alleged war crimes in The Hague.
Will Ross, a BBC correspondent in Kinshasa, commented: "The heavy rain may have slowed down the stream of voters but there is still a palpable desire to make their choices count. Some stations opened late but the grumbles from voters were no greater than at other elections I have covered - the big question is how the inaccessible rural areas fared."
Ross added: "With 60,000 polling stations across this vast country there are bound to be some problems - especially when you consider that right up to the last minute, a postponement was on the cards. But on any given day, if thousands of observers and journalists were sent in to scrutinize, they would find trouble somewhere in DR Congo so we now wait to find out the scale of the problems."
Results of the election are scheduled to be released on December 6.
© Copyright IBTimes 2023. All rights reserved.
FOLLOW MORE IBT NEWS ON THE BELOW CHANNELS