Congolese Police, Army on High Alert Ahead of Final Election Results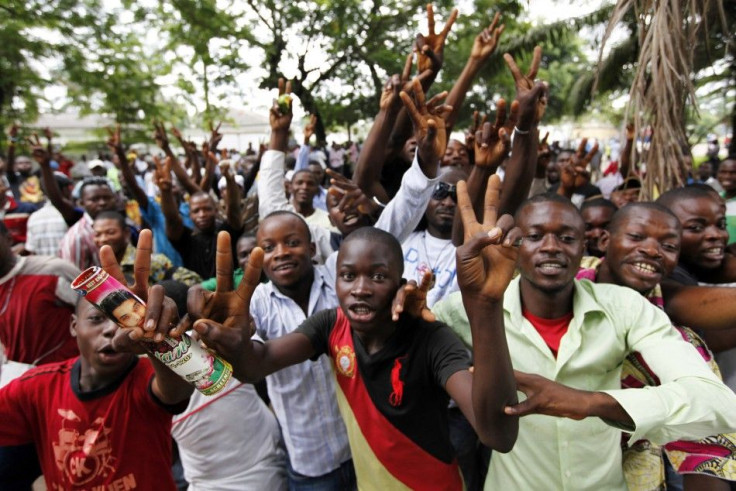 The Democratic Republic of Congo is on high alert as the results of the presidential election are expected to prompt street violence from supporters of the likely loser, challenger Etienne Tshisekedi.
The presumptive winner, incumbent Joseph Kabila, has been accused by the opposition of rigging the results. Already over the past few weeks, riot police have clashed with Tshisekedi supporters, resulting in a number of deaths and numerous injuries, particularly in the capital Kinshasa, which is regarded as an anti-Kabila stronghold.
In the event that opposition supporters reject Kabila's re-election and take to the streets in large numbers to protest, the government is likely to deploy hundreds of police to preserve order.
Al Jazeera reported that police are spread out across Kinshasa while 20,000 soldiers are on stand-by at military bases.
According to official results, with about 90 percent of votes tallied, Kabila enjoys a commanding lead – 49 percent, versus 33 percent for Tshisekedi – guaranteeing victory to Kabila.
BBC reported that a team of mediators – with the support of the local election commission and the United Nations mission in DR Congo – have spoken with both Kabila and Tshisekedi to plead for calm from their constituents.
Each of them will accept what comes out of the ballot box, as we have asked them, said the team's chairman, Cheikh Abdallah Mangala.
Also, to honor a request from Tshisekedi, the election commission will publish full details from each polling station, to reveal the exact number of votes received by the candidates and the number of ballots cast.
While outside observers have monitored the election, their appraisals appear to be mixed. The European Union observer mission said the polls were marred by numerous irregularities, sometimes serious." However, a delegation from the African union as well as four other African observer groups found the election "successful," suggesting little or no fraud.
BBC reported that many shops in Kinshasa are closed in preparation for expected violence. Over the weekend, according to local media reports, several thousand people departed from Kinshasa towards the neighboring nation of Congo-Brazzaville in fear of expected post-election chaos and violence.
RFI, a French language news agency, reported clashes occurred on Thursday in Kinshasa between supporters of Kabila and Tshisekedi
"There are 25 police officers protecting Tshisekedi and those police officers didn't want the ones that just came here to enter, to pass that area, because they're not supposed to. That's why they shot in the air. I was right in front of them," Kalala, a supporter of the opposition UDPS party, told RFI.
Nshole Babula, the secretary general of Union of Bishops of Congo, told Al Jazeera: "We are worried about what might happen when results are released because the opposition says they will protest and we are concerned to see so much of police presence in the city. This is why the Catholic Church has asked those who have a problem with the results to address their complaints through the legal route.
Five years ago, when Kabila was elected president, supporters of the losing candidate Jean-Pierre Bemba, rioted for weeks.
The election presented a logistical nightmare -- given DR Congo's vast size (it is two-thirds as big as the Eurozone) and the fact that much of the thickly-jungled nation is inaccessible by roads. Helicopters (some provided by Angola and South Africa) distributed election literature to the most remote areas.
In addition to Kabila and Tshisekedi, there were nine other presidential candidates. (Four of them have already called for the elections to be voided, charging widespread fraud by Kabila).
More than 30-million eligible voters also waded through more than 18,000 parliamentary candidates for only 500 available parliamentary seats.
© Copyright IBTimes 2023. All rights reserved.
FOLLOW MORE IBT NEWS ON THE BELOW CHANNELS