Conor McGregor Could Give Manny Pacquiao His Last Big-Money Fight, Report Says
KEY POINTS
Conor McGregor is still open to a possible blockbuster fight with Manny Pacquiao
McGregor could be the only opponent who could give Pacquiao his last big money fight, a report says
Pacquiao is currently being linked to a possible move to middleweight
UFC star Conor McGregor has been suggested as the only promising name who can hand Manny Pacquiao his one last blockbuster fight.
At 41, Pacquiao is still one of the top guys in his division and will surely go down in history as one of the greatest of all time. But he hasn't shown any signs of slowing down. In fact, former UFC two-division king McGregor has been very open to a potential blockbuster showdown with the Filipino boxing legend.
With his bold move to cross over to pro boxing in 2017, McGregor reportedly pocketed a nine-figure purse against undefeated champ Floyd Mayweather. Apparently, "The Notorious" is considering another boxing match, and this time, he's keen on pursuing a fight with Pacquiao.
According to World Boxing News senior editor and auxiliary member of the Boxing Writers Association of America Phil Jay, McGregor would likely grab the opportunity to box Pacquiao on pay-per-view despite being on what is believed to be a temporary retirement.
Jay pointed out that the pair has the ability to generate a staggering amount of PPV buys, emphasizing that McGregor, with Mayweather out of the picture, is the only fighter who could hand Pacquiao a big money fight before the latter ends his career.
Although Pacquiao and McGregor may not be able to pocket the kind of money Mayweather would if the American decides to step back inside the ring again, the report estimated that both fighters could still earn no less than an eight-figure check.
"Whichever way you look at it, Pacquiao v McGregor sells. Even if not in the manner the Mayweather fight did. At the very least to the extent of making a couple of million Pay-Per-View buys," Jay wrote.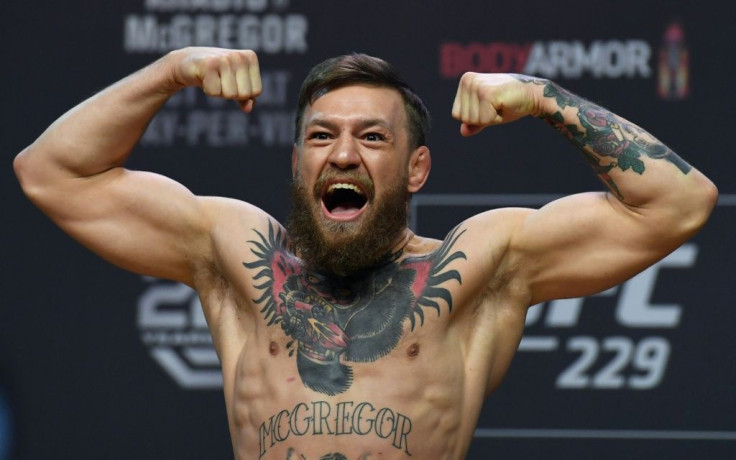 Pacquiao is believed to be weighing things as he approaches the twilight years of his career. Pundits think that the Filipino champ is looking to end his stellar career with a bang.
As for McGregor, the UFC star has always been known for challenging the biggest names in both MMA and boxing. He and Pacquiao have already verbally agreed to make the fight happen on social media. Surprisingly, a series of positive feedback from Pacquiao and his fans have poured in.
While Pacquiao vs. McGregor already sounds big, the Filipino legend has also been linked to another big move. Following Freddie Roach's statement about Pacquiao wanting to move up another weight class, the boxing world has been buzzing about Pacquiao's possible move to middleweight to face current IBF champ Gennady "GGG" Golovkin.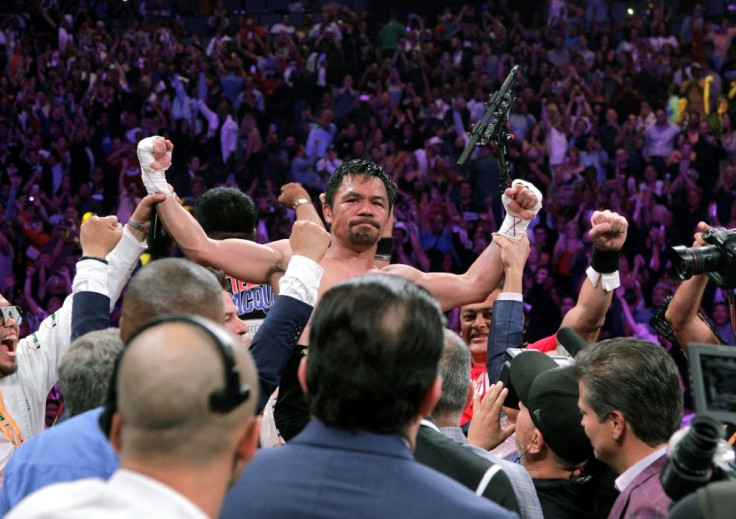 © Copyright IBTimes 2023. All rights reserved.