Conor McGregor Tipped To Fight 'Better' Opponent Than Floyd Mayweather
KEY POINTS
Hall of Famer boxing referee Joe Cortez suggested a better opponent for Conor McGregor after he witnessing him spar
McGregor claimed former boxing champ Paulie Malignaggi incurred a lot of head trauma during their sparring match
McGregor vows to beat Mayweather and avenge his loss
A Hall of Fame referee who witnessed Conor McGregor's boxing skills suggests a better opponent than Floyd Mayweather.
Before the record-breaking fight between Mayweather and McGregor occurred in 2017, the UFC star sparred with former boxing champ Paulie Malignaggi. It was an intense sparring match which resulted to a bad blood between the two loud fighters.
The beef started when McGregor posted photos and clips from the said match which revealed Malignaggi was beaten and floored a couple of times. As expected, the boxer immediately denied getting dismantled by the MMA fighter and since then, the pair has engaged to a war of words.
In a recent compilation of statements posted by Fox Sports following the McGregor vs. Malignaggi sparring match, it was revealed that the fight wasn't really one-sided. According to McGregor, everybody in the event, including him was worried about Malignaggi because he has taken a lot of head trauma and can barely stand during the match.
"The spars were not good for him. He took a lot of head trauma. Straight after it, we were worried. He was knocked down, he was flattened against the ropes. Multiple times the ropes kept him on his feet. We thought the worst was about to happen. He was certainly badly concussed," McGregor claimed.
Malignaggi on the other hand, claimed that McGregor was lying about it and said: "people wish so badly they could see the full video and be right, but you're never going to get the full video."
But for Hall of Fame referee Joe Cortez, who was also present at the time, both fighters were evenly matched. In fact, Cortez was so thrilled with how the match went down that he even suggested McGregor to fight Malignaggi instead of Mayweather.
"I can tell you that I was there for twelve rounds with them and there was a lot going on. A lot of boxing fans and MMA fans want to know and I can tell you from being there that the fight should happen," Cortez said.
"It was very competitive. I know for a fact that it would make a good fight. It would be a better fight than McGregor vs. Mayweather! They should put Malignaggi and McGregor together. I think that would be a great fight and that the fans would buy that," he added.
McGregor has been vocal about his boxing return. He recently vowed to avenge his loss against Mayweather saying he'll "crack the puzzle" nobody has ever solved for years.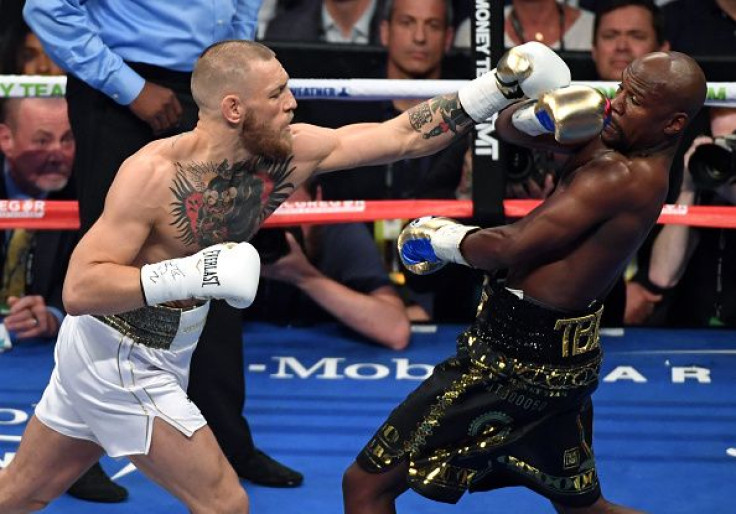 © Copyright IBTimes 2023. All rights reserved.