Consumers Can Trade In Old Devices For Amazon Gift Cards, Here's How
Trade-in programs are advantageous for a plethora of reasons - not only do they incentivize people to recycle their devices, but these types of programs also allow customers to save a significant amount of money.
For example, Amazon has a trade-in program where customers can receive money or Amazon gift cards in exchange for their eligible devices.
At the Amazon Trade-In Hub, you can select from a range of categories to search if you have an eligible device associated with your Amazon account.
You can trade in your old devices to receive an Amazon.com gift card that can be used toward your next purchase. If your device is eligible, you will be led through a series of steps to determine the estimated trade-in value.
The retailer provides free shipping for you to send in the item. Once the items have been received by the Amazon facility and appraised, they will apply the Amazon.com gift card to your account.
Here's how it works:
How to use Amazon's Trade-In Program
If you're looking to get rid of your old electronics and receive Amazon gift cards in return, you'll want to take advantage of Amazon's Trade-In Program. Here's how it works: First, find the eligible items you want to trade in by visiting the Trade-In Store and entering the product's name or ISBN.
Then, you'll get an instant valuation for your item and can print out a shipping label to send it in for free. Once Amazon receives and inspects your item, you'll receive an Amazon gift card for the appraised value. It's that easy!
Eligible devices for Trade-In
Looking to upgrade your home entertainment setup? Now's a great time to do it, as you can get up to $175 in trade-in credit toward a new video game console or accessory. And, if you trade in an eligible Bluetooth speaker, you could get up to $100 back in store credit.
Check out the complete list of eligible devices below:
Echo, Nest, Bose, and Sonos speakers and soundbars: Up to $100 in store credit
Cell phones: Up to $550 in trade-in credit from Apple, Google, Samsung, LG, or Motorola
Gaming consoles: Up to $175 in trade-in credit
Home security cameras: 20% off a qualified home security device from Ring or Blink
Kindle E-readers: Up to $75 in trade-in value, plus 20% off a new Kindle
Furthermore, consumers can earn hundreds of dollars in trade-in credit for their old router, plus receive 25% off an eligible eero device - and eligible brands include Eero, Netgear, Nest, TP-Link, Linksys, and ASUS.
If you have a streaming media player lying around, most Fire TV, Roku, Chromecast, Nvidia Shield, or Apple TV devices are eligible for the trade-in credit. Plus, you can take 20% off a new Fire TV device.
Tablets are also part of the deal! Earn up to $475 when you trade in most Apple iPads, Samsung Galaxy Tablets, Kindle Fire HDs and Lenovo Tabs. And get 20% off a new Fire Tablet.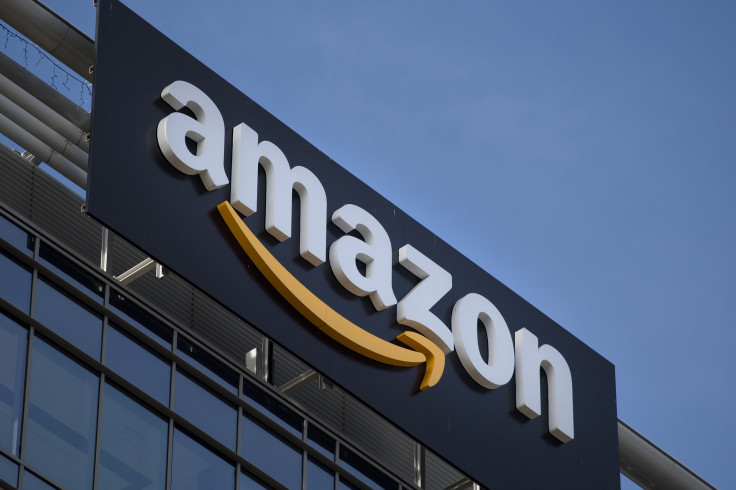 © Copyright IBTimes 2023. All rights reserved.