Corinthian Colleges Sale Comes With $480 Million in Private Student Loan Debt Relief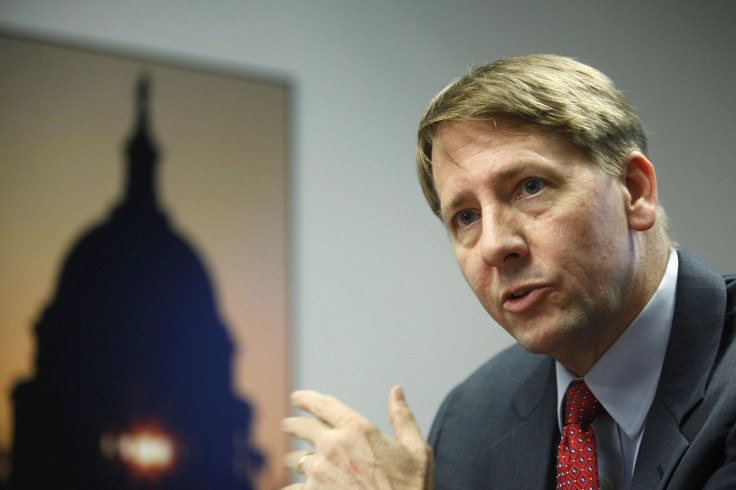 Thousands of current and former Corinthian Colleges students will benefit from $480 million in private student debt reduction, as a controversial sale of campuses run by the for-profit college operator to ECMC, a student loan debt collector, became final.
The Consumer Financial Protection Bureau announced the debt-relief package on Tuesday, following Corinthian's own disclosure, reported by BuzzFeed, that it has sold 53 campuses and online programs to ECMC for $24 million.
The agreement struck between CFPB regulators and ECMC affects borrowers who took out private loans through Corinthian. In a lawsuit the CFPB filed against Corinthian last September, the agency alleges the company's "Genesis" loan program amounted to a "predatory and illegal lending scheme" -- one bookended by false job promises to entice potential students and "strong-arm" debt collection tactics to get them to pay up.
"These consumers were lured into high-cost loans destined to default, and then targeted with aggressive debt collection tactics," CFPB director Richard Cordray said in a statement.
The agreement is a bright spot for many of the students caught up in the implosion of one of the largest for-profit college operators in the U.S. As the Department of Education questioned Corinthian's marketing claims and restricted the company's access to federal student aid dollars — its largest source of revenue — the California-based firm agreed last July to sell most of its 100-plus campuses, and close some others.
ECMC has never run a college before, and its bid to buy Corinthian schools last fall prompted outcries from consumer advocates and lawmakers, including Sen. Elizabeth Warren. But, as BuzzFeed has reported, the Department of Education sanctioned the deal.
"We think that they understand the difficulty of the job and they are coming out of the box with some very pro-student changes," Education Department undersecretary Ted Mitchell told the Washington Post in an extensive interview about ECMC in December.
The final deal between Corinthian and ECMC doesn't include the schools that Corinthian operates in California (BuzzFeed said the fate of those campuses "remains up in the air").
Meanwhile, the CFPB's civil lawsuit against Corinthian continues. But the financial regulator's agreement with ECMC frees the buyer from potential liability related to the Corinthian litigation.
In return, current and former Corinthian students will see an immediate 40 percent reduction in their private loan debt. ECMC is also ensuring that Corinthian borrowers won't be sued or harassed over the private debts they still owe. And ECMC is not allowed to offer students a lending program of its own making for the next seven years.
The CFPB said that credit reporting agencies will also be instructed to delete negative information affecting student borrowers' credit reports.
© Copyright IBTimes 2023. All rights reserved.