Corona Beer Facing Weaker Sales? Mexican Beer Brand Takes PR Hit Because Of Coronavirus
In a case of branding mistaken identity, a popular beer has taken a major hit due to the recent global outbreak of coronavirus. According to a recent survey, 38% of Americans said that they would not purchase Corona, a Mexican brand of beer, because of the virus, while 14% of respondents who continue to drink the beverage said that they would not order it in public.
There is no connection between the beer and the virus, besides their use of "corona," the Latin word for "crown."
While no doubt worrisome for the Corona brand, it should be noted that the survey polled a relatively small amount of beer drinkers (737 people).
"There is no question that Corona beer is suffering because of the coronavirus," Ronn Torossian, founder of the firm that conducted the survey, 5W Public Relations, said in a statement. "Could one imagine walking into a bar and saying, 'Hey, can I have a Corona?' or 'Pass me a Corona.'"
Despite this, Constellation Brands, the U.S. parent company of Corona, remain unbothered by the situation and will not be altering their branding or advertising in any way. The company will soon be launching a Corona-branded line of hard seltzers, in spite of the negative publicity.
"Sales of Corona remain very strong and we appreciate the continued support from our fans," Constellation Brands spokeswoman Stephanie McGuane said in a statement to CNN Business. "Our advertising with Corona is consistent with the campaign we have been running for the last 30 years and is based off strong consumer sentiment."
Constellation Brands' stock dropped by 8% on Thursday. It is unclear, however, how much of that drop was due to Corona-Beer-specific issues and how much was due to the general stock market downturn as coronavirus continues to impact global markets.
Shares of Anheuser-Busch InBev also plunged Thursday, losing $170 million in profits in the first two months of the year. The world's largest brewer holds the international license for Corona and produces Corona in China.
According to CNN, Google searches for "corona virus beer" greatly increased earlier in February before going back down. Constellation claims that sales for their beer have increased 5% from mid-January to Feb 16. The company called the survey's findings of consumer sentiments "misinformation" and "extremely unfortunate."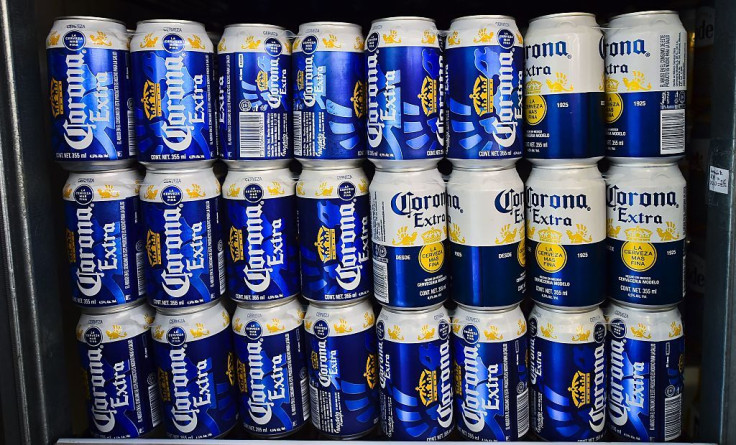 © Copyright IBTimes 2023. All rights reserved.