Coronavirus Is Airborne: 239 Scientists Outline Evidence Proving COVID-19 Airborne Transmission
KEY POINTS
More scientists argue SARS-CoV-2 can be spread by small droplets or aerosols
WHO is unconvinced COVID-19 is airborne
"We consider airborne transmission as possible but certainly not supported by solid or even clear evidence," WHO says
Hundreds of scientists worldwide urge the World Health Organization (WHO) to reconsider its stand that COVID-19 is not airborne and revise its global recommendations accordingly.
WHO continues to insist SARS-CoV-2 (severe acute respiratory syndrome coronavirus 2), the virus that causes COVID-19, is spread primarily by large respiratory droplets that fall quickly to the floor after being expelled by an infected person that coughs or sneezes.
As a corollary to this theory, WHO also believes in the fomite transmission of SARS-CoV-2. A fomite is any inanimate surface, hence, WHO's recommendation for frequent hand washing. Both these theories are now being assailed by scientists based on mounting evidence.
WHO continues to dismiss a widening body of evidence small SARS-CoV-2 particles floating indoors are infectious, saying research that bears this out is inconclusive. This claim is being challenged once again.
In an open letter to WHO, 239 scientists from 32 countries presented evidence showing smaller particles can infect people. The letter will be published in a scientific journal next week, said The New York Times.
These scientists say repeated outbreaks and clusters of infections in many countries increasingly confirm SARS-CoV-2 lingers in the air indoors and infects persons close by. They contend the distinction between particle size is unnecessary since WHO and its critics agree on airborne transmission. They said WHO keeps insisting on an artificial distinction between tiny aerosols and larger droplets despite evidence proving infected people produce both types.
"We've known since 1946 that coughing and talking generate aerosols," Dr. Linsey Marr, an expert in airborne transmission of viruses at Virginia Tech, told The Times.
Dr. Marr said SARS-CoV-2 appears to be most infectious when people are in prolonged contact at close range, especially indoors. She said this transmission is even worse in superspreader events such as indoor gatherings in large places.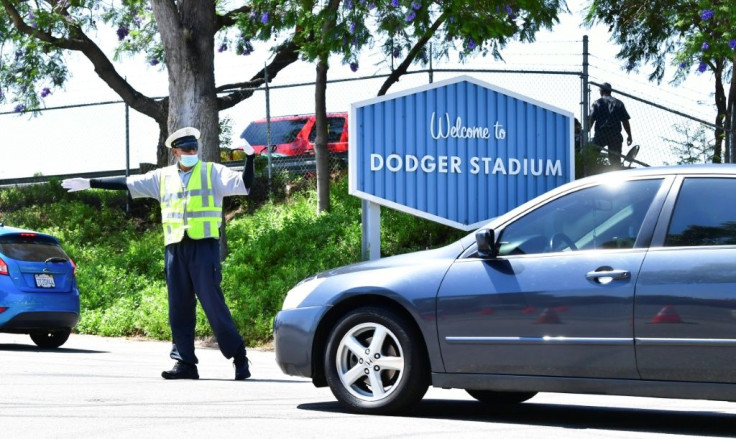 For its part, WHO remains unconvinced about the claims smaller particles can cause infections.
Dr. Benedetta Allegranzi, WHO's technical lead on infection control, said evidence for SARS-CoV-2 spreading by air remains unconvincing.
"Especially in the last couple of months, we have been stating several times that we consider airborne transmission as possible but certainly not supported by solid or even clear evidence," she noted. "There is a strong debate on this."
If the study is accepted by WHO, this might lead to a recommendation that face masks be used indoors. It might also mean recommending the use of ultraviolet lights to kill viral particles indoors. Indoor ventilation systems will have to be modified with filters that can deal with these small aerosols.
© Copyright IBTimes 2023. All rights reserved.
FOLLOW MORE IBT NEWS ON THE BELOW CHANNELS