Coronavirus Forces Steelers, Titans To Postpone; Not Certain When NFL Game Will Be Replayed
Sunday's NFL game between the Pittsburgh Steelers and Tennessee Titans has been postponed because of a coronavirus outbreak.
A fourth Titans player tested positive for the coronavirus Wednesday, bringing the number of total positives among Tennessee players and personnel to at least nine. Tennessee's team facility was shut down Tuesday, and it will remain closed until Saturday.
While the game won't be played as originally planned, it could still be part of the NFL Week 4 schedule. The league is eyeing Monday night or Tuesday night for the contest to be played, depending on the results of further testing.
Both the Titans and Steelers head into Week 4 undefeated. Tennessee hosts the Buffalo Bills in Week 5, while Pittsburgh will host the Philadelphia Eagles
If the league is forced to take the game off the Week 4 schedule entirely, Week 8 has been suggested as a logical time for the contest to be played.
Tennessee is currently set to have its bye in Week 7. Pittsburgh is supposed to face the Baltimore Ravens in Week 7, followed by a Week 8 bye for both teams.
This marks the first NFL game that has been postponed because of the coronavirus.
Major League Baseball dealt with several coronavirus outbreaks that forced dozens of postponements. The league did complete it's 60-game regular season, despite the Miami Marlins, St. Louis Cardinals and Philadelphia Phillies all missing at least a week's worth of games in a row. St. Louis was idle for 16 days and finished the season with 58 games played.
More than 20 college football games have already been postponed or canceled because of the coronavirus.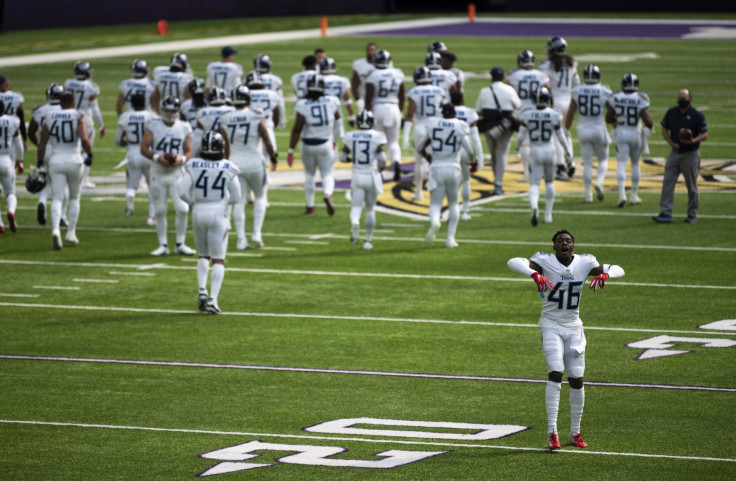 © Copyright IBTimes 2023. All rights reserved.