Coronavirus Startups Get Big Boost From Y Combinator To Help End COVID-19 Outbreak
KEY POINTS
Y Combinator is investing in startups that are tackling the coronavirus head on
The venture fund put up a website that is aimed at being the central hub for bio and healthcare companies to connect to people who can assist them in their efforts
There are about $30 million companies that have already pledge to invest more than $30 million in these endeavors
While there's no drug at present for combating the distressing COVID-19, efforts to find a cure are nonetheless being cranked up.
About 35 companies are working on a vaccine, but most of them are tested on animals. Human trials are only expected to transpire very soon, so the only solution right now is to alleviate the symptoms of those who are affected and nurse them to recovery.
Y Combinator, the American seed accelerator that has helped launch thousands of companies including Stripe, Airbnb, Coinbase, and DoorDash, wants to take it up a notch and is taking on the initiative of putting funds in startups that can tackle the issue of the pandemic.
On a blog post, YC stated how it plans to invest in companies that are working on testing and diagnostics, treatments and vaccines, hospital equipment, and monitoring/data infrastructure.
It also put up a website that is aimed at being the central hub for YC's bio and healthcare companies to reach people who can assist them in various ways, whether it'd be additional talent, expert help, or capital for scaling up.
"For a startup to have an impact in time to address the current crisis, it will have to move faster than most people think is possible. This means the founders need to have domain expertise in the area; they also need to have a plan for how to have a significant impact globally in a short timeline," the company stated on its website.
"They also need to have a path to building a sustainable business after the crisis is over."
So far, the venture fund has generated interest from about a dozen companies that have pledged to invest capital in excess of $30 million in these endeavors.
Another startup that is not concentrated on clinical research is also doing its part to at least lighten up the mood of some coronavirus patients. South Korea's Millie's Library, an e-book subscription service, offers two months of free access to its more than 50,000 titles for patients suffering from COVID-19 in Korea.
"We hope that reading can be of some comfort for everyone who is struggling with COVID-19 until they get better and return to their daily life," Millie's Library CEO Seo Young-taek said in a statement.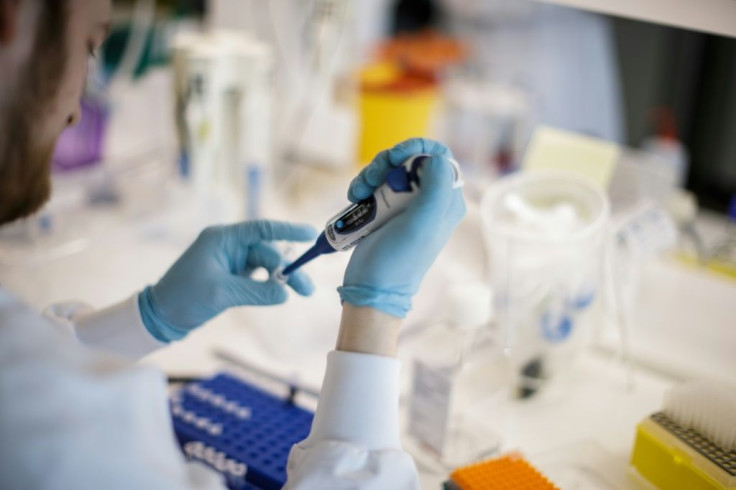 © Copyright IBTimes 2023. All rights reserved.