Coronavirus Vaccine: G7 Summit Tells Trump That Treatment Cannot Be Monopolized
Leaders from the G7 have taken action to ensure that all countries have access to a potential vaccine for Covid-19. In light of news that President Trump had attempted to pay a German medical firm in order to get the U.S. exclusive rights to a potential treatment, leaders convened for a video summit on Monday in which it was stated that firms must share their research and findings with all.
Trump's alleged attempts to bribe firm, CureVac, were confirmed by German leaders after the U.S. government made denials. The firm itself also denied the reports. Nonetheless, the alleged move raised concerns with foreign allies over Trump's unwillingness to cooperate with other countries in order to fight the coronavirus.
"By acting together, we will work to resolve the health and economic risks caused by the Covid-19 pandemic and set the stage for a strong recovery of strong, sustainable economic growth and prosperity," a joint statement from the G7 read.
During the summit, members of the group agreed to pool resources and coordinate economically in order to fight the recent global pandemic. Trump initially expressed hope that the summit would be able to hold its usual meeting at Camp David in June but later expressed continued uncertainty.
The Group of 7 is an international economic partnership of major developed nations and consists of the U.S., the United Kingdom, the European Union, Canada, France, Germany, Italy and Japan.
At this time, nearly 196,000 cases of Covid-19 have been confirmed worldwide with over 7,800 deaths.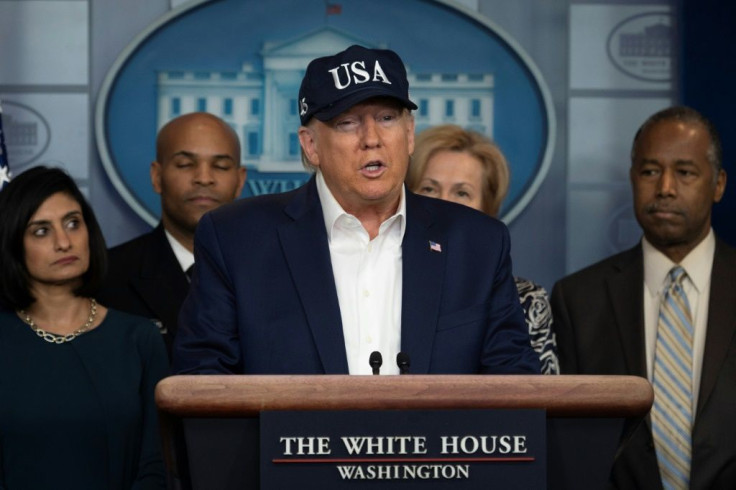 © Copyright IBTimes 2023. All rights reserved.