Tax Deadline Delayed: IRS Pushes 2020 Federal Deadline 90 Days Due To Coronavirus
In a move to ease financial pressures on American citizens from the fallout of coronavirus, the U.S. Treasury and the IRS have delayed the deadline for federal income taxes. Treasury Secretary Steven Mnuchin announced Tuesday that Americans would have until July 15 to file their 2019 returns for up to $1 million in income, giving taxpayers an additional 90 days.
Anyone filing for $1-10 million in income is still required to meet the traditional April 15 Tax Day deadline. Additionally, this announcement only applies to federal income tax. Citizens are urged to check when their state taxes are due. While states like Maryland have agreed to match the federal deadline delay, others like California have only offered a 60-day delay.
"We encourage those Americans who can file their taxes to continue to file their taxes on April 15," Mnuchin urged. "Because for many Americans, you will get tax refunds."
The IRS had processed over 65 million tax returns as of March 6, issuing 52.7 million returns averaging $3,012.
This move comes after bipartisan support for a tax deadline delay. While the change is aimed to help individuals and small businesses, tax professionals have also said that it will help relieve stress on their part, since many are currently unable to work from their offices.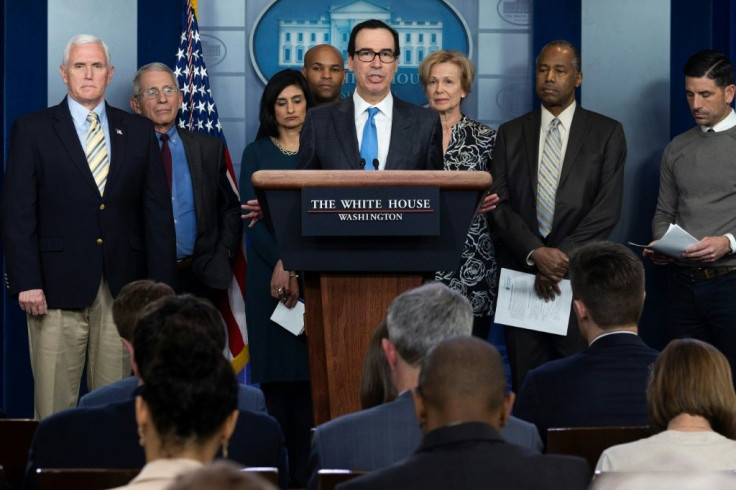 © Copyright IBTimes 2023. All rights reserved.