Costa Cruises Resumes Sailings In Europe After Suspension Due To Coronavirus
KEY POINTS
Luxury cruise ship Costa Deliziosa is now at sea carrying only Italian passengers
Her departure Sunday from Trieste marks the resumption of operations for Costa Cruises
Three more of the company's ships are scheduled to sail with guests before the year ends
Italy's Costa Cruises, the world's oldest cruise line, resumed operations Sunday with its luxury cruise ship Costa Deliziosa departing Trieste carrying only Italian guests.
The cruise line temporarily suspended global operations in March to contain the spread of COVID-19 among its guests and crews. The company, which is a subsidiary of Carnival Cruises, began instituting measures to control the virus' spread as far back as January when the disease first began to spread worldwide.
Costa Deliziosa is the first of the company's four cruise ships scheduled to depart for destinations, mostly within Europe, for the first time since the pandemic shut down operations. She will be followed by the Costa Diadema, scheduled to depart Genoa on Sept. 19.
In October, the flagship Costa Smeralda will take to the seas, followed in December by Costa Firenze, the company's newest luxury liner. Costa Firenze, which will enter service in October, is scheduled to serve only the Chinese market.
Both the Costa Deliziosa and the Costa Diadema will only call at Italian ports. Costa Deliziosa's week-long voyage will see her drop anchor at the Italian coastal cities of Bari, Brindisi, Corigliano-Rossano, Siracusa and Catania.
The Costa Diadema will have stopovers in Civitavecchia/Rome, Naples, Palermo, Cagliari and La Spezia and, like the Costa Deliziosa, will only carry Italian guests. Costa Cruises said there will be strict health protocols in place to keep passengers and crews safe. The ships' health procedures follow the rules and guidelines set by Italian and European health authorities.
Michael Thamm, Group CEO, Costa Group & Carnival Asia, said the company is delighted to be able to welcome guests on board again after more than five months without cruising. He also said the company is happy to be restarting operations in Italy.
"Our decision to resume responsibly with Italian cruises for Italian guests is particularly significant for us, since we've believed and invested in this country for more than 70 years as the only cruise company flying the Italian flag," he noted.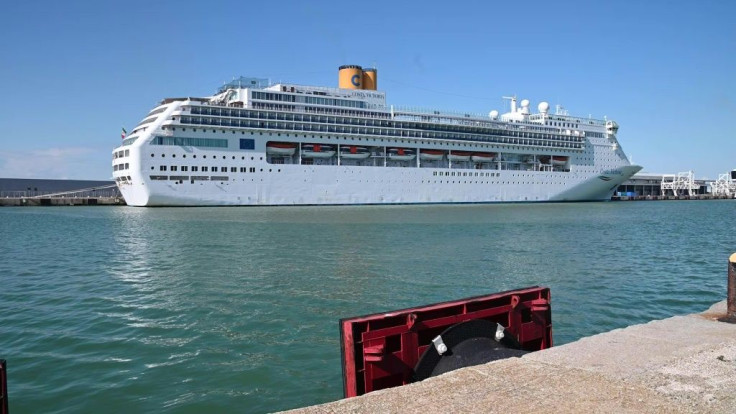 © Copyright IBTimes 2023. All rights reserved.