Costco Is Opening 5 New Stores: Is A Location Coming To A City Near You?
As retailers across the U.S. close stores at a steady clip as consumers make the shift to online shopping, one company is succeeding with its brick-and-mortar presence and opening more locations – Costco (COST).
Costco said it is opening five new stores in the U.S. in addition to two locations internationally.
The wholesale retailer announced on its website that new stores would be coming to Murfreesboro, Tennessee; Little Rock, Arkansas; and Moore, Oklahoma, in July and Springfield, Missouri; and Naperville, Illinois, in August.
The two international stores announced include a location in Moriyama, Japan, in July and Lake Macquarie, Australia, in August.
Costco, unlike many retailers, is bucking the trend of closing stores as it sees its sales boom amid the pandemic. At the end of May, it reported quarterly earnings of $44.38 billion, up 21.7% from a year earlier.
This is a departure from many other retailers that have decreased their store count amid the pandemic focusing their attention instead on e-commerce sales as consumers move toward digital purchases as they looked to prevent the spread of the coronavirus.
However, Costco was one of the first retailers to require customers to wear face masks in its stores while shopping. Since the Centers for Disease Control and Prevention has issued new guidelines for fully vaccinated people, Costco has eased its face mask policy, now allowing fully vaccinated shoppers to go sans face coverings.
Costco has created an allure with consumers that continue to shop its giant warehouses for discounts. The company continues to bet on its in-store format, and it seems to be paying off as Costco doesn't offer pickup or delivery services like many other retailers have resorted to.
Richard Galanti, Costco chief financial officer, said during the company's September 2020 earnings call, according to Business Insider, "We don't have our head in the sand on it. We look at it. We have people here that study it. And maybe we'll surprise you one day. But at this juncture, we're not prepared to do that."
The new stores will add to the 559 locations that Costco currently has operating in the U.S. and Puerto Rico. The retailer has more than 800 stores globally and said in its annual report that it plans to open 20 new clubs in 2021.
Shares of Costco were trading at $382.50 as of 11:23 a.m. EDT on Thursday, up $2.54, or 0.67%.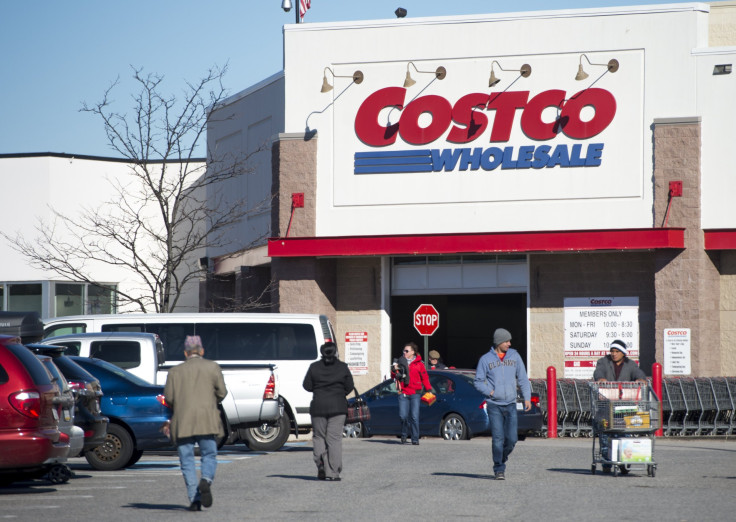 © Copyright IBTimes 2023. All rights reserved.