Could Oil Reach $150 A Barrel? Ministers, Analysts Warn It Remains A Grim Possibility
Fears that Russia will invade Ukraine as soon as this week and invoke the severe sanctions promised by the West are rattling oil markets. Some analysts are predicting that, depending on the scale of the sanctions, prices could soar to levels as high as $150 per barrel and crush oil markets.
This sentiment was palpable at the Egypt Petroleum Show in Cairo on Monday. A gathering of energy ministers from gas and oil producers in the Middle East and Mediterranean talked about what a clash between Russia and the West would do to energy prices, and they agreed that tensions are already hurting the market.
Suhail al-Mazrouei, the energy minister for the United Arab Emirates, declined to directly say if oil would surpass $100 a barrel but he acknowledged that geopolitical factors were creating noticeable pressure on the market, without referencing the Russia-Ukraine standoff directly.
"I think what is happening to the market is geopolitical tension and that is what is driving prices," al-Mazrouei told CNBC's Sarah Gamble. "It is very difficult to predict with geopolitics what the price range will be."
Other participants were similarly cautious in their diagnosis of the current situation and its impact on energy markets, but each expressed consternation that oil prices in particular could go over $100.
"For me, being professional I can see it happening, but I don't want it to happen," Egypt's Petroleum Minister Tarek El Molla said at the forum. "It is on the way, definitely."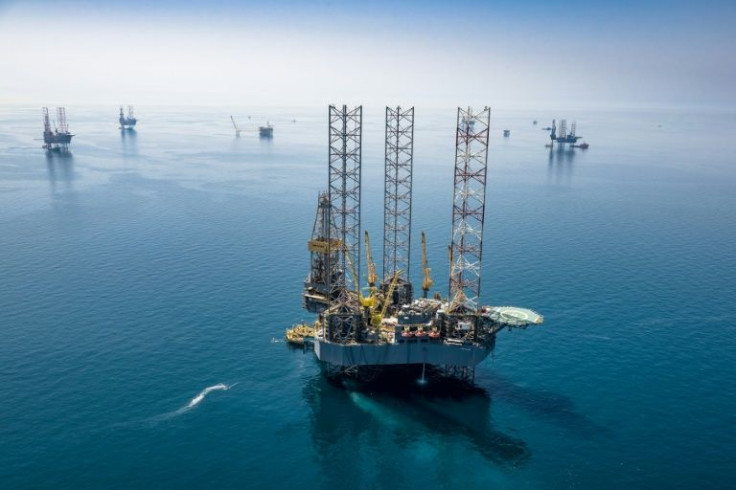 Since Russia began its military buildup along its western border with Ukraine late last year, the U.S. and its European partners have warned that any invasion of the Eastern European democracy would be met with a massive economic counterattack.
Officials in Washington maintain that no option is off the table for how it will punish Moscow, but it has been reported that sanctions on the Russian energy sector may not be the response of choice because of how it would impact European states that rely on Russia for gas supplies.
Secretary of State Antony Blinken has spoken with counterparts in the Persian Gulf, including Qatar, to encourage them to increase supplies of gas to Europe while President Joe Biden pressed German Chancellor Olaf Scholz to prevent the commissioning of Russia's Nord Stream 2 gas pipeline.
Russia has denied that it is seeking to invade Ukraine and has pressed the West to address a set of security guarantees that include a formal disavowal of any prospect of Ukraine joining NATO. The West flatly rejected this demand.
There are other problems in the fundamentals of the global energy market that can drive prices to dangerous levels. In an analysis by RBC Capital Markets, excess demand and a combination of oil producers' unwillingness to boost production could push prices as high as $150 a barrel.
Despite blunting the impact of the Omicron variant of COVID-19, oil demand has still remained ahead of available supply while other countries suffer from underinvestment in their existing production facilities.
Russia has warned that oil could reach at least $120 a barrel. In November, an executive for the Russian gas giant Rosneft warned that members of the OPEC+ forum of oil producers may not be able to meet global demand levels because of underinvestments and sanctions on his country.
"Today OPEC+ countries can't increase production to the extent necessary to meet demand," said Otabek Karimov, the Russian company's vice president for commerce and logistics, as reported by Bloomberg.
© Copyright IBTimes 2023. All rights reserved.