COVID-19 Survivor Dies By Suicide 'Fearing Black Fungus Infection'
KEY POINTS
The elderly man had recovered from COVID-19 about three months ago
He took his life by "consuming pesticide on the terrace of his apartment"
The deceased was not diagnosed with mucormycosis: Police
An 80-year-old man in India who had recovered from COVID-19 infection died by suicide over fears of contracting mucormycosis or black fungus infection, police said.
The deceased was identified as Niranjan Patel and lived with his wife in an apartment in Ahmedabad city in the western Indian state of Gujarat.
Patel, who recovered from COVID-19 three months ago, recently noticed that he had developed mouth sores -- one of the symptoms of the black fungus infection. Thinking that he had contracted the disease, he took his life by consuming pesticide on the terrace of his apartment in Paldi area on May 27 (Thursday), police said.
Patel was taken to a hospital but his condition worsened and he died while undergoing treatment Saturday, reported Times Now News.
According to police, the deceased was not diagnosed with mucormycosis but in his suicide note, he stated that he was taking his life due to his fears of contracting black fungus. The man mentioned in the note that he didn't want to go through any further suffering.
Paldi police station's inspector J.M. Solanki was cited as saying by Outlook that Patel "was scared as he got to know that black fungus mostly targets those who had contracted COVID-19 and people with diabetes."
The victim also mentioned in the suicide note that "the treatment may not yield any result and he would suffer due to that infection in future," Solanki added.
An accidental death report has been registered and the police are conducting further investigation into the incident.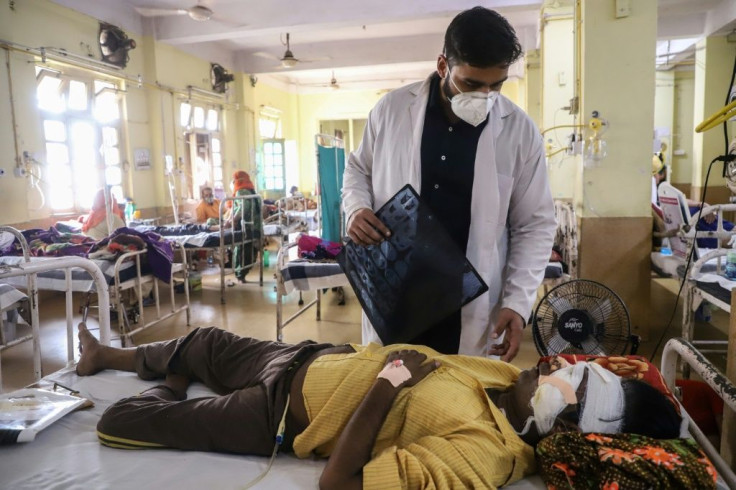 Mucormycosis is a type of rare fungal infection caused by a group of molds called Mucormycetes. The infection has a very high mortality rate reportedly killing nearly half of those infected if not treated early. "Mucormycosis mainly affects people who have health problems or take medicines that lower the body's ability to fight germs and sickness," according to the Centers For Disease Control and Prevention (CDC).
The black fungus infection has been reported from several states in India as the country faces a devastating second wave of COVID-19. A person gets infected with mucormycosis after coming in contact with Mucor spores present in the environment or by coming in contact with infected surfaces, including medical equipment used for COVID-19 treatment like oxygen cylinders.
© Copyright IBTimes 2023. All rights reserved.