'COVID Patients Roaming In The Lobby', Passenger Onboard Cruise Where 209 Tested Positive Fears For His Life
KEY POINTS
The luxury cruise was on its way from Mumbai to Goa
A crew member tested positive infecting 66 others
COVID negative passengers were not allowed to leave the ship
A passenger onboard a cruise ship hit by the COVID-19 outbreak has alleged that people who tested positive inside the vessel were allowed to roam around freely.
The ship Cordelia Cruise, now anchored in the Indian city of Mumbai, has 209 COVID cases onboard it. The number may increase as more test results are awaited, reported Hindustan Times.
Jasveer Singh, a passenger who is on the cruise with his children and brother, said he was extremely worried about the health of his family as COVID-positive patients were freely roaming around in the lobby area.
The luxury cruise was near the shores of the state of Goa when the outbreak was reported. However, the Goa government did not allow anyone, including those who tested negative, to disembark from the cruise. Police were also posted outside the ship at the docks to prevent people from deboarding.
"Why were negative people not allowed to leave the ship? Why were Covid positive patients not taken to the quarantine or isolation ward in Goa itself? What if positive patients need medical help, who will provide them with medical help," he told India Today.
"If one crew member could infect 66 people, now imagine what will happen to others when 66 people have tested positive," he added.
The panic-stricken passengers then staged a protest inside the ship. Following this, 41 of the infected passengers were shifted to institutional quarantine facilities after the arrival of the cruise in Mumbai.
However, reports added that some of the infected were still inside the cruise along with uninfected passengers. This is despite authorities saying that the passengers whose COVID-19 test came out negative will be allowed to go home.
At present, the health officials conducted RT-PCR tests on 1,827 people on board the cruise.
A similar incident was reported in Mexico wherein 3,425 passengers were stranded onboard the Carnival Panorama cruise ship that has 69 crew and travelers who have tested positive for COVID-19.
Several such incidents recently prompted the Centers for Disease Control and Prevention to investigate nearly 70 cruise ships following COVID-19 outbreaks aboard the vessels.
A total of 68 cruise ships were given a yellow classification under the CDC's color-coded testing status, which meant they either entered an investigation threshold for coronavirus cases, failed to submit at least one daily Enhanced Data Collection form or had a passenger who tested positive for the virus within five days of disembarking that was reported to the state or local health department, the agency said on its website.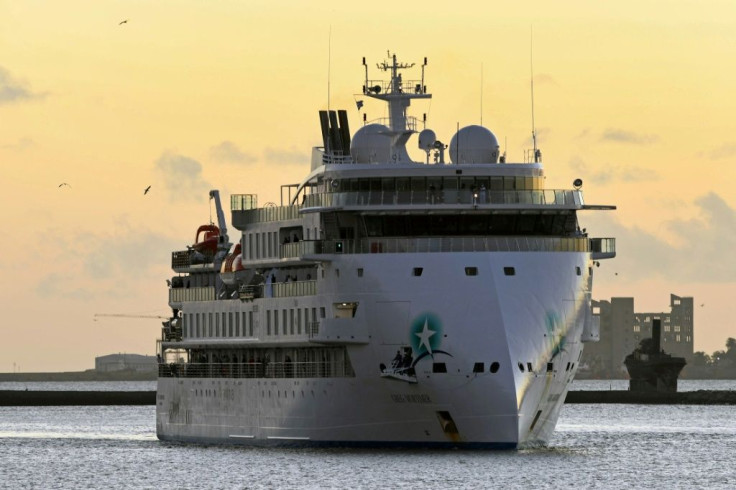 © Copyright IBTimes 2023. All rights reserved.