Creditors Of Puerto Rico Government Bank Revive Lawsuit Over Debt Moratorium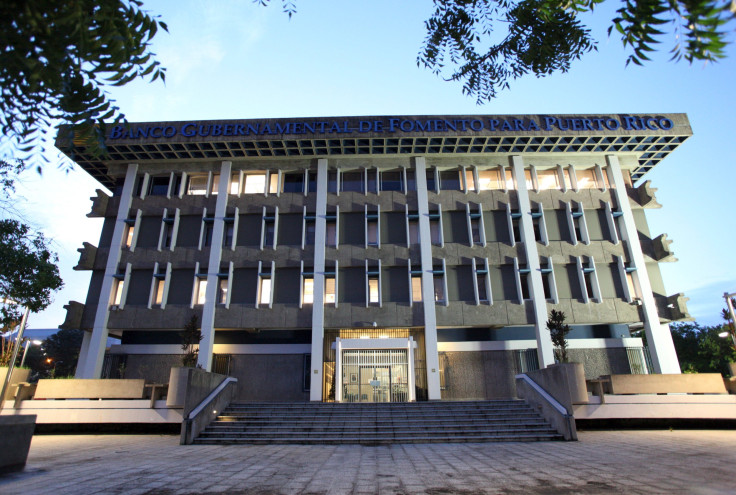 Hedge funds who own debt at Puerto Rico's Government Development Bank are accusing the bank and the island's governor of giving preferential treatment to local creditors under a law designed to restructure GDB's debt, signaling a breakdown in a tentative restructuring deal the sides reached earlier this month.
A bondholder group that includes hedge funds Brigade, Claren Road and Fir Tree updated an existing lawsuit against the bank and Governor Alejandro Garcia Padilla late Friday, saying new amendments to a fiscal emergency law passed in April would protect local creditors over non-resident bondholders. The amendments went into effect on May 5.
Puerto Rico's legislature "once again skewed the playing field by changing the rules of the game," the group said in the updated complaint, a move that "significantly decreased the likelihood" of consummating a provisional restructuring on the table since early May.
GDB, facing $3.75 billion of debt, serves as the main depositary and liquidity source for the U.S. territory's public agencies. The bank missed most of a $422 million debt payment due May 1.
Its woes are a microcosm of wider crisis in Puerto Rico, where $70 billion of debt threatens to cripple an economy already hamstrung by staggering poverty and rampant emigration. The hedge fund group, which owns $750 million of GDB's debt, sued the bank in April to prevent it from moving assets out of its estate as default neared. But the group stopped pursuing the lawsuit after Garcia Padilla days later signed emergency legislation creating a process for unwinding GDB.
On May 1, the group signed a tentative framework under which it would recoup as little as 47 cents on the dollar from the bank. It also signed a forbearance agreement preventing it from suing the bank as sides agreed to keep negotiating to finalize the deal and get other GDB creditors on board.
Those agreements remain in place, making Friday's new allegations unexpected, and a sign of eroding credibility of the local government in creditors' eyes. The lawsuit accuses Puerto Rico's legislature of amending the emergency law to make sure local stakeholders, like government agencies with deposits at GDB, would recover more of their money in the event a receiver is put in place at the bank.
"The (bondholders) ... can no longer stand by as the legislature repeatedly, and with total impunity, passes laws that retroactively and unconstitutionally strip them of their rights," the group said.
A GDB spokeswoman had no immediate comment.
© Copyright Thomson Reuters 2023. All rights reserved.