Puerto Rico Debt Deal: Lawmakers Find Compromise To Address Territory's Financial Crisis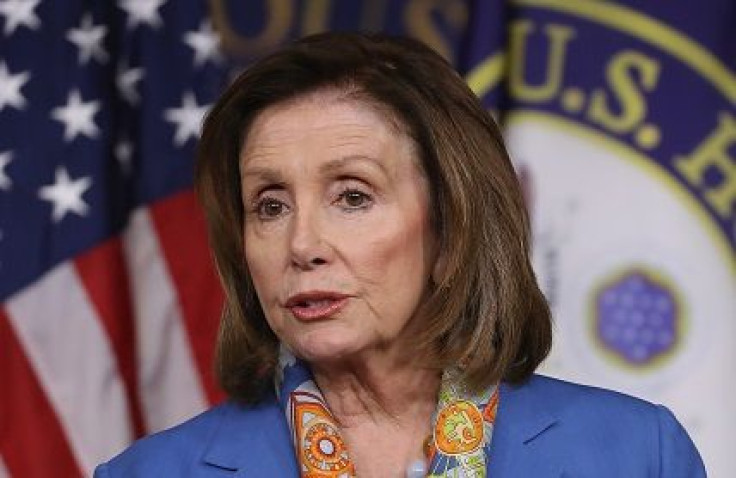 U.S. lawmakers have found a compromise to address Puerto Rico's debt crisis with legislation that includes a workable restructuring process and other provisions, U.S. House Democratic leader Nancy Pelosi said in a statement Thursday.
Pelosi said she hopes lawmakers will act quickly to move the bill addressing the territory's financial crisis through an oversight committee and onto the chamber's floor for a vote.
She told reporters the legislation unveiled late Wednesday is "a bill that we can support," adding the next step is for lawmakers to select appointees to a board to oversee the restructuring of the island's $70 billion in debt.
"What we'd like to do is to act expeditiously in providing the president with the names of people to appoint to the board ... and hope that we can move it quickly through committee mark-up and pass the legislation Puerto Rico so urgently needs," she said.
U.S. lawmakers Thursday began coalescing around revised bipartisan legislation to help address Puerto Rico's unpayable debt burden that now threatens a full-blown humanitarian crisis.
Released close to midnight, the House Natural Resources Committee's revised bill includes a strong oversight board to direct how and when the island pays its bills, and leaves many provisions of earlier proposals in place.
Puerto Rico Overview | FindTheData
Puerto Rico has already defaulted on some of its roughly $70 billion in debt while trying to cope with a 45 percent poverty rate among its 3.5 million U.S. citizens.
A vote by the U.S. House of Representatives on the bill is now expected in the first week of June, ahead of a looming $1.9 billion debt payment due July 1.
In recent months, the debt crisis has threatened a deepening humanitarian crisis as hospitals close wards, social services decline, and emigration saps more economic activity.
The bill, formally known as the Puerto Rico Oversight, Management and Economic Stability Act, seeks to return the island to solvency, rebuild a base for economic growth, and maintain its ability to access capital markets in the future.
Puerto Rico Gov. Alejandro Garcia Padilla said he was encouraged by the bill but chafed at the oversight board, which he said would undermine the island's self-governance.
Choosing members of the oversight board has been a sticking point in the talks leading up to the introduction of the bill.
"We will do our part to act expeditiously in providing President Obama with a list of qualified candidates for appointment to the oversight board," Pelosi said.
U.S. Treasury Secretary Jack Lew said Thursday he was pleased the bill includes "restructuring tools for Puerto Rico that are comprehensive and workable" but expressed disappointment regarding proposals to promote economic growth were left out of what he called a "tough bipartisan compromise."
A conservative political lobbying group affiliated with the Heritage Foundation panned the legislation as not doing enough to address economic reforms.
"It also has failed to remain neutral in the tussle among creditors, designing a brand-new restructuring process instead of relying on negotiation and current law," Dan Holler, a spokesman for Heritage Action, said in a statement.
Puerto Rico's creditors have lobbied Congress with different views, and a main concern was whether the bill would create precedents for treating investors, potentially setting up future legal fights in the U.S. mainland that are far away from the island's current crisis.
"The bill, which creates a control board and allows for bankruptcy, is highly controversial and does not definitively protect any creditors. We believe the legislation is more positive for both GO [general obligation] and COFINA creditors than the legislation previously under review," Heights Securities analyst Daniel Hanson wrote.
GO bonds are backed by the full faith and credit of the island and are senior to all debt while COFINA [Puerto Rico Urgent Interest Fund Corp.] debt is backed by sales tax revenues.
"But the lack of clarity in the drafting of the bill, especially around conflicting portions within the bill and especially with respect to pension liabilities, means that we are still heart burned over the looming restructuring fight," he said.
Data from Reuters were used to report this story.
© Copyright IBTimes 2023. All rights reserved.
FOLLOW MORE IBT NEWS ON THE BELOW CHANNELS