Critics Question Twitter's Choice Of Diversity Chief, But Experts Say He May Be The Right Man For The Job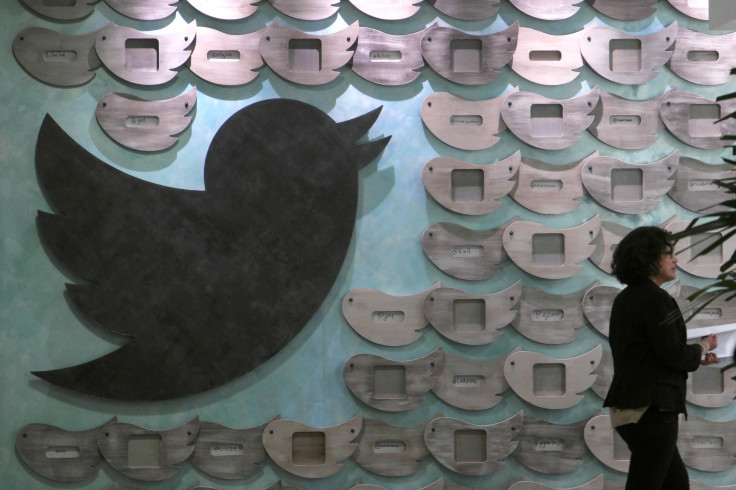 Jeffrey Siminoff is joining the Twitter flock, but not without ruffling some feathers. Critics of the company's newly hired diversity chief say Siminoff, a white male, isn't the best person for the job of making Twitter more diverse.
"Starting with a white man as your new hire to start the search for black and brown people and women isn't exactly the right signal to send," the Rev. Jesse Jackson told International Business Times. "The question is, does Twitter have a plan for inclusion, vertically and horizontally, for the board, the C-suites, for employment and recruitment?"
Twitter's move comes at a time when the technology industry remains mostly white and male — in desperate need of increasing the number of minorities, women and other underrepresented groups. Men comprise about two-thirds of the tech workforce and are even more overrepresented in leadership jobs (71 percent), Fortune revealed in a recent survey of the top 9 tech companies in Silicon Valley. White men and women hold the majority of jobs (56 percent) and leadership roles (72) as well.
Given Silicon Valley's record, it's no surprise that the debate over Siminoff's appointment as vice president of diversity and inclusion is heating up. Many people went to social media to express their disapproval.
Siminoff hails most recently from Apple, where he held a similar position. Still, his critics wonder whether it's possible for him to attract and retain more minority talent at Twitter. Overwhelmingly, management and human resources experts said Siminoff's race shouldn't matter.
"I understand those who suggest that you need a person of color to increase the representation of those people in your organization, but it's just not the case," said Marcus Stewart, associate professor of management at Bentley University in Waltham, Massachusetts, whose research focuses on diversity. "Look, I myself am a person of color," he said. "It just comes down to, is he an effective leader committed to this particular cause?"
"That mindset that you have to have black people doing black stuff and white people doing white stuff is very limited and limiting. It's about competence and commitment," he said.
Track Record
Siminoff has a track record of championing LGBT-workplace rights, which some say strengthens his sensitivity to marginalized groups. He is one of the founding members of Out Leaders, a strategic advising firm dedicated to cultivating advocacy for lesbian, gay, bisexual and transgender people in business leadership. He directed diversity and inclusion at Morgan Stanley for three years. In 2014, he was named one of the "top 10 men making waves for women in tech."
Siminoff's history makes him a credible choice for the Twitter role, his supporters say. "I'm shocked at some of the public reaction. I don't think it matters what type of ethnicity you are or your gender, in terms of being a great diversity HR leader. It's just about the individual and the plans they put in place," said Michelle Prue, a human resources professional who has 20 years of experience, including in recruitment for IBM.
Several people from groups that Apple worked with to increase diversity — including the Thurgood Marshall College Fund, which represents nearly 300,000 students attending 47 publicly supported historically black colleges — tweeted their support for Siminoff.
Siminoff began his two-year tenure at Apple in 2013. Apple did not release its diversity data until 2014, after fighting hard, along with other tech giants, to keep that information private. Why Apple decided to release its data, and whether Siminoff had anything to do with it, is unclear. But data from 2014 and 2015 show small gains in the company's number of workers from underrepresented minority groups.
The portion of company's employees in the U.S. who are black increased by one percentage point, from 7 percent to 8 percent. While the number of Asians grew by 3 percent to 18 percent, the portion of Hispanics remained the same at 11 percent. Women continued to make up less than one-third of all Apple employees, with a gain of one percentage point to 31 percent.
Apple's diversity in strictly tech positions is even worse, according to its 2015 data, which provided a more detailed breakdown. Only 7 percent of tech employees are black, 8 percent are Hispanic. Twenty-two percent, or about 1 in 5 tech employees, are women. Apple's percentage of female employees remained on par with the tech industry standard of about 30 percent.
Some of Apple's numbers are slightly better than those of its peers. Blacks at Facebook account for only 2 percent of employees and Hispanics 4 percent, both half of Apple's.
Twitter's own diversity report for 2015 showed small gains for women (4 percentage points) and Hispanics (1 percentage point), but not for African-Americans. The company's U.S. African-American workforce remained at just 2 percent, and African-American representation within Twitter's leadership ranks fell from 2 percent to zero.
Goals for 2016
Around the same time that Twitter released its disappointing diversity report, the company posted a detailed outline of its diversity goals for 2016. They include increasing the percentage of women at Twitter to 35 percent and the percentage of underrepresented minorities to 11 percent. In technology roles, Twitter plans to increase women to 16 percent of employees, and underrepresented minorities to 9 percent. Twitter hasn't announced how it plans to achieve those goals.
"I'm anxious, quite frankly, to talk with Jeffrey about his plan," Jackson said.
Will Twitter's new hire set a new tone for the company, which has found itself under scrutiny before on diversity issues, including a backlash over a company fraternity-themed party. In March, a female former employee sued the company for a promotion process that she alleges unlawfully favors men. The case is pending.
As Siminoff steps into his new role, some experts said his greatest liability with critics this week could turn out to be his most valuable asset.
"Since [Siminoff] is a white man, he should have lots of advantages to effectively diversify Twitter. People won't be looking at him and saying, 'Of course he favors the black candidate or of course he favors the woman candidate," Stewart said. "He doesn't have to fight that battle, and it's a great one."
FOR FREE to continue reading
✔️ Unlock the full content of International Business Times UK for free
offer available for a limited time only
✔️ Easily manage your Newsletters subscriptions and save your favourite articles
✔️ No payment method required
Already have an account?
Log in
© Copyright IBTimes 2023. All rights reserved.