Croatia Political Crisis: After Parliament Is Dissolved, What To Know About The EU's Newest Member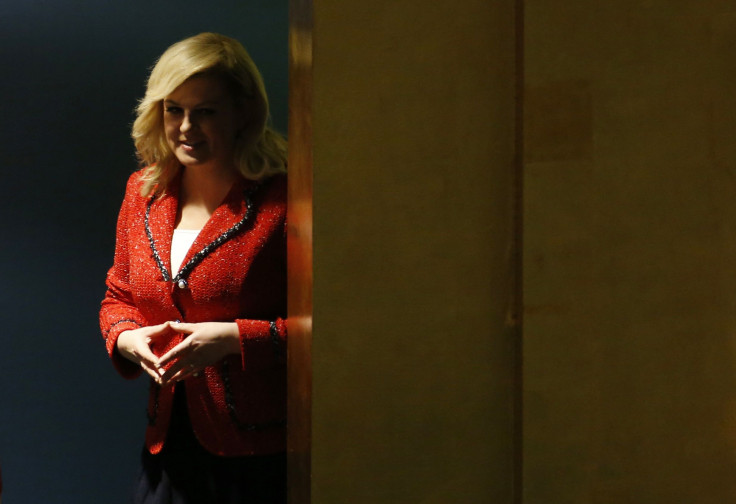 With the European Union focused on Thursday's Brexit vote, which will determine whether Britain remains in the 28-member bloc, less attention has been paid to the union's newest member: Croatia.
The Eastern European country's political crisis took another turn Monday when lawmakers voted to dissolve the country's Parliament in order to hold snap elections, Reuters reported. The move comes after the country's 5-month-old government lost a vote of confidence last week.
Croatia's Parliament voted to oust Prime Minister Tihomir Oreskovic last week. The conservative HDZ party, which initially helped Oreskovic come to power, called for the no-confidence vote.
"I came in with the best intentions to help my homeland," Oreskovic said last week. "I am a little sad because I think we could have achieved more."
Now Croatia's Parliament is set to be dissolved July 15 in order to pave the way for an election that will likely take place in early September. President Kolinda Grabar-Kitarovic said she would wait to hold an election until after the summer.
Analysts have raised concerns that an election may not help the country improve its financial situation. "Croatia emerged from a six-year recession in 2015, and the latest political impasse will likely undermine the country's recovery," a note from analysis firm IHS Inc. stated.
Croatia joined the EU in 2013, becoming its newest member since Bulgaria and Romania joined in 2007. Next year Croatia will have to repay more than $4 billion in bonds and interest, putting extra pressure on the next government.
The EU predicted Croatia's economy would grow by 1.8 percent in 2016, up by only 0.2 percent from 2015. The country's unemployment rate is 15.5 percent.
"A high level of tax arrears, [value added tax] fraud and the shadow economy are key challenges. Measures are being taken to improve tax compliance, including the development of a compliance risk management system. Yet, evidence on the effectiveness of the measures taken is still limited," the European Commission wrote last month.
© Copyright IBTimes 2023. All rights reserved.