Crowdfunding Science: Kickstarter Imitators Fund Innovation, With Research Budgets Slashed Across Academia And Agencies Like CDC, NSF And NIH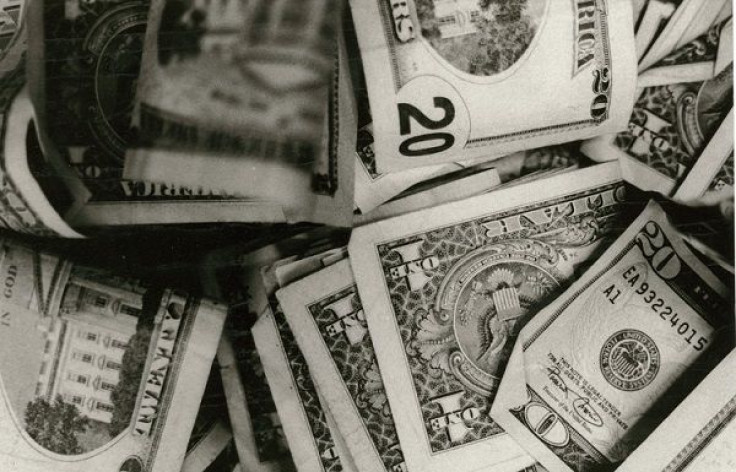 By now, you're probably used to everyone from your college classmates to your old roommate's ex-girlfriend incessantly trumpeting Kickstarter campaigns for their experimental films or iPhone accessories. But more recently, you might have seen your friend that went in for a PhD in oceanography passing the digital hat around as well. Crowdfunding is gaining steam in academia, and, with budgets tightening across the country, researchers of every age and experience level are seeking to make up the difference with an appeal to the public.
Science budgets have been slashed thanks to automatic cuts triggered by budget sequestration, a legislative last resort that commenced in March after Congress failed to resolve arguments over the federal debt ceiling. Research-funding agencies from the U.S. Centers for Disease Control and Prevention to the National Science Foundation to NASA have had to reduce their budgets from 5 percent to 7 percent, reducing the number of grants. Many experts, including former U.S. National Institutes of Health Director Elias Zerhouni, think young scientists will feel the cuts most keenly. And it's harder than ever for newly minted PhDs to find jobs in their fields.
"What we're seeing now is that the amount of funding available for research isn't changing, but the amount of qualified researchers has more than doubled," Cindy Wu, the co-founder of a science crowdfunding startup called Microryza, said in a phone interview with the International Business Times. "There are more and more ideas out there, and there isn't enough money to support them."
Kickstarter is synonymous with crowdfunding at the moment. The brand that has come to define the model, like Kleenex for facial tissues (although Indiegogo, a similar platform that allows fundraisers to collect all the money raised whether or not they met their goal, is rapidly gaining ground). If you were to describe websites like Microryza, FundaGeek or Petridish.org to casual acquaintances, you would probably say something along the lines of "it's like Kickstarter for [name your particular niche here]." GiveForward is like Kickstarter for medical expenses; Offbeatr is like Kickstarter for pornography, et cetera.
These alternatives are sprouting up partially because Kickstarter isn't built to support every kind of endeavor. The science-related projects on Kickstarter tend to be either creative hybrids, like an illustrated guide to slime molds, or technological tools, like the Arkyd space telescope, which recently raked in $1.5 million.
"I do think there's a growing, thriving space on Kickstarter for scientific tools, especially hardware," said Jessica Herron, a Rhode Island School of Design graduate who is raising money to develop a smartphone app called Glance, which is designed to help both researchers and citizen scientists easily collate and share wildlife sightings and other field observations. (Disclosure: This reporter is personally acquainted with Glance co-founder Alex Hills.)
Herron came up with the idea on a trip to Guyana after seeing that scientists were still relying on pads of notebook paper to track populations of jaguars and caimans. Transferring those reams of data from paper to pixel often results in errors and are harder to share with other researchers. Herron hopes Glance will provide a more seamless, intuitive way for researchers in wildlife, public health and environmental sciences to record and analyze their data. She's seeking $20,000 to develop and beta-test an initial iPhone version of the app, slated for release at the end of this year. Backers of various levels can get a subscription to the app and T-shirts and may potentially become part of the beta-testing group.
"Kickstarter is best suited for things with a very tangible outcome for those who donate to it, and that's also where the fun part is for the creator," Herron said. "You want what you make to get into the hands of the people who care about it most."
However, most basic scientific research doesn't quite fit into the Kickstarter guidelines, which specify that projects must have "a clear end, like making an album, a film or a new game." Research projects often have no more of a material end than an article published in a journal. Even that's not always a guarantee -- the data doesn't coalesce, the drug doesn't work or the animal stubbornly refuses to show itself in the wild. But some of the newer science-specific platforms embrace the abstract nature of scientific initiatives.
"For science, the actual output is more knowledge," Microryza founder Wu said.
Microryza, like Kickstarter, adopts the all-or-nothing crowdfunding model -- to ensure that researchers can actually deliver on the proposed project, Wu said. But while donors to Microryza projects get an inside look at the research through lab updates, there aren't any physical rewards for backers besides a copy of the finished article.
Wu and co-founder Denny Luan met as undergraduates at the University of Washington. Both were members of the school's synthetic biology team, which won a gold medal in a national competition for its antibiotics project, which involved reengineering an E. coli bacteria to attack the anthrax pathogen. But Wu ran into trouble when she tried to secure $5,000 to $10,000 to test their model out in a treatment for bacterial infection MRSA.
"My professor said that 'the current research system doesn't fund researchers like you,'" Wu said.
While the professor did manage to wrangle the funds out of another NIH grant, Wu still felt like there was an unaddressed hole in the research-funding system. In conversations with more than 100 other scientists, Wu found that just about every one of them had some bright idea sitting on the shelf. Some projects went unfunded, because they were a bit risky, with no guarantee of panning out; others were the brainchildren of younger researchers that, like Wu, were finding it hard to get a piece of the university research-funding pie.
One of those younger researchers is Heather Kopsco, a Montclair State University graduate student who is looking for $8,000 through Microryza to help her answer a simple question: Can birds carry Lyme disease? While there is some evidence from the lab showing that birds are capable of transmitting the bacteria that causes the disease, Borrelia burgdorferi, to uninfected ticks, little is known about whether birds in the wild are actually harboring the infection.
"I had been trying for grants, but the funding's just not there," Kopsco said. "I'm a grad student working on a master's degree going up against PhDs for these big government grants."
Microryza requires researchers to be as transparent as possible about where donors' money is going -- every project page has a budget breakdown. For Kopso's project, the funds are all going to field and laboratory equipment that she'll need to collect tick and blood samples from captured birds in New Jersey. Nearly $6,000 of the $8,000 goal alone is earmarked for the small pieces of RNA that she'll need to sequence any B. burgdorferi DNA in her samples.
Like Kickstarter, it's an all-or-nothing approach: Either Kopsco raises $8,000 or more, or she gets nothing. That model ensures that projects can actually fulfill their goals, according to Wu.
"If they only get a percentage of money they asked for, they won't be able to accomplish what they set out to accomplish," Wu said.
It's not just young researchers that benefit from crowdfunding. Some scientists that work in politically touchy areas are finding it a boon as well. Microryza's highest-funded project thus far is a study from University of Alabama at Birmingham Assistant Professor Pia Sen, who raised more than $22,000 to examine the effects of state gun control policies on firearm death rates, crime rates and children's access to guns.
Choosing to go with crowdfunding rather than looking for government grants was almost a given, Sen said in a phone interview, since there is no federal funding available to research gun violence. That has been the state of play since 1996, when Congress added National Rifle Association-approved language to the appropriations bills for the U.S. Centers for Disease Control and U.S. National Institutes of Health, prohibiting funding used to "advocate or promote gun control." In practice, this has meant that no federal money has flowed to projects like Sen's.
This past January, it looked briefly like the pursestrings might get loosened. In the wake of the Newtown school shootings, U.S. President Barack Obama said he was directing the CDC to research causes of gun violence. The president also called on Congress to provide $10 million for the CDC to sponsor research into gun violence and violent media.
"Unfortunately, thanks to the way things happen in politics, that's now off the radar," Sen said.
Shortly after the president issued his executive order on gun violence research, the CDC asked the Institute of Medicine and the National Research Council to put together a potential research agenda. That agenda was released in June and recommends a number of topics for federally funded researchers. But the report notes that "the committee was not asked to consider funding for the research agenda," rendering the agenda as little more than a wish list with little likelihood of coming to fruition. With a frequently deadlocked Congress still acting as gatekeeper for the CDC and the NIH's budgets and with gun control having faded from mainstream headlines in favor of gay marriage and immigration reform, securing millions of federal dollars to implement the gun violence research agenda does not seem at all likely.
Sen credits her campaign's success to assistance from Wu and others and the attention she got from the media. The publicity was no accident -- Sen said she spent at least an hour every night for several weeks cold-emailing every journalist and columnist she could find. Still, getting to $22,000 was an "uphill battle," Sen said. She advises other researchers to start smaller, around $5,000. But even her relatively impressive crowdfunded sum is no substitute for a federal grant. An amount of $22,000, Sen said, is about what it costs to run a big biomedical research lab for about three days. "This is probably better for grad students and small projects," Sen said. "This is not the solution to the NIH cuts."
© Copyright IBTimes 2023. All rights reserved.