Crude Oil Prices Hit 11-Year Low As US Ramps Up Production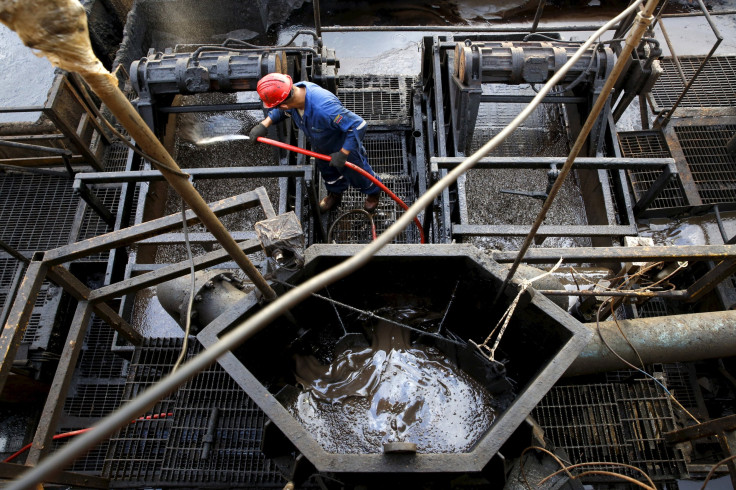 Brent crude prices, an indicator of global oil prices, hit an 11-year low Monday as production remained at record-highs worldwide and data showed rig drilling in the U.S. rose last week. Prices reportedly fell to $36.17 per barrel in trading around midnight EST, the weakest since 2004, as oversupply concerns dampened market sentiment for most of 2015.
Monday's fall closely followed the West Texas Intermediate (WTI) futures, a benchmark of oil pricing used at the New York Mercantile Exchange, which crashed to a 7-year low Friday as official data last week showed the number of U.S. oil-drilling rigs rose by 17 to 541, ending four consecutive weekly declines.
"The increase in rig count even in a low crude oil price environment suggests shale producers are committed to maintaining production levels. The resilient production data reflect rising U.S. crude stockpiles, which have surged to 491 million barrels, the most for this time of year since 1930," ANZ bank told Reuters.
Both benchmark prices have lost about two thirds of their value since August, 2014, when the rout began.
In London on ICE's Futures Exchange, Brent oil deliveries scheduled for February slid as much as 71 cents to $36.17 a barrel -- the lowest level in intraday trade since July 13, 2004, according to Bloomberg. Brent oil prices on the London commodities exchange are on track to post an annual decline of 36 percent in 2015.
Earlier this month, oil futures markets took a dive as Organization of the Petroleum Exporting Countries (OPEC) failed to agree on production cuts to counter the oversupply of crude on global energy markets.
Global crude production is outpacing demand following a boom in U.S. shale oil and after a decision by OPEC not to cut production in order to defend market share in 2014. The situation has further worsened with new supplies looming from Iran, after western sanctions are lifted.
Iran's Oil Minister Bijan Zangeneh reportedly said that his country has refused to discuss its production after the lifting of sanctions.
"It is our right and anyone cannot limit us to do it," Iran's Oil Minister Bijan Zangeneh reportedly said in a Vienna OPEC meeting on Dec. 4. "And we do not expect our colleagues in OPEC to put pressure on us. ... It is not acceptable or fair."
© Copyright IBTimes 2023. All rights reserved.