Crude Oil Outlook Remains Bleak Despite Slight Recovery From 6-Year Lows, Brent Now At $43 A Barrel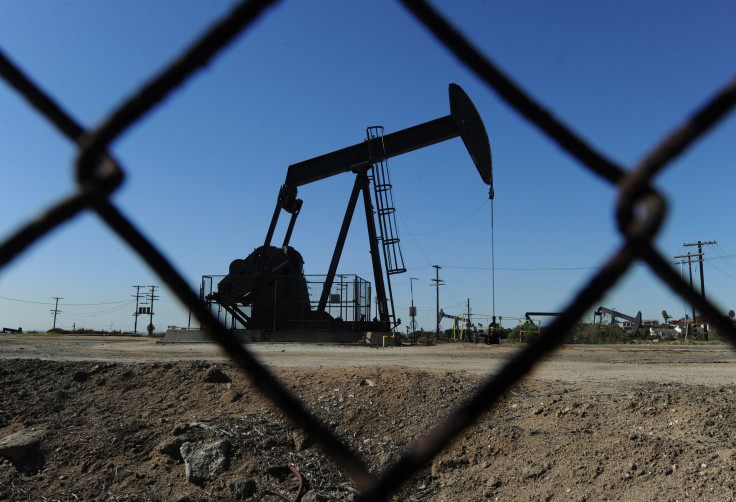 A day after oil prices plunged to six-year lows amid concerns over a drop in Chinese demand and increasing crude oil supplies, markets recovered slightly Tuesday. However, prices held near Monday's lows as Chinese shares lost another 7.6 percent during the day.
U.S. crude was up 50 cents at $38.74 per barrel at 2.52 a.m. EDT, while Brent crude was up 41 cents at $43.10. The slight recovery comes after the U.S. oil benchmark fell below $40 a barrel on Monday -- for the first time since February 2009 -- following a massive 8.5 percent decline in the Shanghai Composite index.
"The drop is mainly a result of a major sell off, sparked by fears of China's economic situation," Singapore-based Phillip Futures said, in a daily outlook report released Tuesday. " Both WTI [West Texas Intermediate] and Brent look like they are on their way to 2008 levels where prices hit a low of $32.4 and $36.2. … Further drops would again be more unlikely."
U.S. crude is now almost 17 percent below its opening price at the start of the month and Brent is down more than 10 percent.
Even before Monday's rout in Chinese markets, the oil market had been reeling from massive oversupply caused by continued production by OPEC member nations like Saudi Arabia. Crude prices have also been pushed down as fracking in the United States has increased natural gas output close to a multi-decade high.
Crude oil prices are expected to fall further if Iran, another key member of OPEC, decides to ramp up production in coming months.
"We will be raising our oil production at any cost and we have no other alternative," Iranian Oil Minister Bijan Zanganeh reportedly said Sunday. "If Iran's oil production hike is not done promptly, we will be losing our market share permanently."
© Copyright IBTimes 2023. All rights reserved.
FOLLOW MORE IBT NEWS ON THE BELOW CHANNELS