OPEC Meeting Heads For Deadlock As Members Clash Over Oil Production Cuts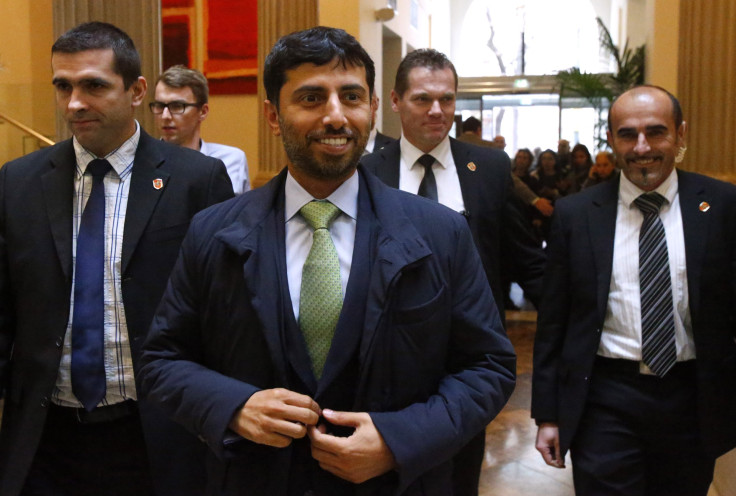 The upcoming OPEC meet in Vienna on Friday seemed to be headed to a stalemate as member states reportedly clashed over production cuts to boost oil prices at a pre-meeting Thursday. Oil strategists and government officials from the 12 OPEC nations met in an informal gathering at a hotel in the Austrian capital city, a day ahead of the group's official meeting.
With crude prices at a six-year low, countries like Venezuela, Ecuador and Algeria are asking Saudi Arabia -- the world's largest exporter of oil -- to cut production. However, Saudi Arabia has firmly maintained that other big non-OPEC producers like Russia and Mexico would have to agree to output cuts to counter the oversupply.
The situation is little changed from a year ago, when Riyadh refused to cut production, a move which sent oil prices down to $42 a barrel from near $100.
Ecuador Oil Minister Carlos Pareja told Bloomberg that the pre-meeting -- held in a hotel rather than at OPEC's headquarters -- was "difficult." "We didn't manage to reach an agreement yet," he said.
The group is also divided over Iran's decision to ramp up supply as soon as Western sanctions over its nuclear program are lifted.
Iran's Oil Minister Bijan Zangeneh reportedly said that his country has refused to discuss its production after the lifting of sanctions. "It is our right and anyone cannot limit us to do it," he reportedly said in Vienna. "And we do not expect our colleagues in OPEC to put pressure on us. ... It is not acceptable or fair."
Due to disagreements among OPEC nations for the past one year, analysts reportedly said oil prices could continue to head lower after Friday's meeting winds down. While analysts do not expect any major announcements at the Vienna meeting, they are reportedly looking for hints that member states may start laying groundwork to counter falling oil prices.
"There's a lot of hopefulness around potential for a deal, but it's going to end in disappointment," John Kilduff, founding partner of Again Capital, told CNBC.
The OPEC countries control 73 percent of the world's oil reserves and for years they have worked together to sway oil markets by tweaking output levels. However, last year's impasse meant that the cartel decided against squeezing supplies despite a global oil glut, choosing to fight for market share in the face of a global slowdown.
In November, the cartel maintained an optimistic outlook for the rest of 2015 and 2016. OPEC projected that demand would grow despite continuing low prices, in its monthly report released last month.
OPEC leaders predicted that the market will return to normal and they don't want to manipulate it through production limits, a statement that has been contested by other industry authorities, including the International Energy Agency (IEA), a Paris-based intergovernmental energy monitoring organization. The oil glut was slated to continue well into 2016 and only see moderate recovery by 2020, according to an IEA report released in November.
© Copyright IBTimes 2023. All rights reserved.