Crude Oil Prices: Prolonged Slump Leads To Second Wave Of Cuts In 2016 Budgets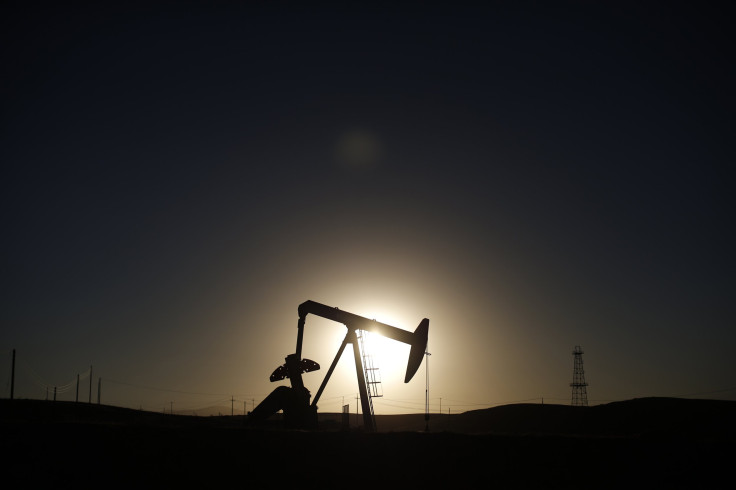 Less than two months into the year, the top U.S. shale oil companies have already cut their budgets for 2016 a second time as the relentless drop in oil prices continues to erode their cash flow. With oil prices firmly wedged in the low $30-per-barrel area, oil producers are deferring spending on new wells and projects.
"Companies' language has shifted towards preserving balance sheets and cash, and keeping expenditure within cash flows, which means that budgets are going to fall further," said Topeka Capital Markets analyst Gabriele Sorbara.
Eighteen of the top 30 U.S. oil companies by output have outlined their spending plans for 2016. They have cut their budgets by 40 percent on average, steeper than most analysts' expectations, according to a Reuters analysis. These 30 companies had, on average, lowered their spending plans for 2016 by more than 70 percent last year.
Some, such as ConocoPhillips and Hess Corp., which had already planned to spend less this year than last year, have now further cut their capital-expenditure targets. Others are expected to follow suit.
But is there room for further cuts?
While reduced prices for oil-field services and increased efficiencies have helped companies scale back spending, many industry experts say there may not be room for further cuts.
"It's almost like a 80/20 rule — 80 percent of the cost reduction has already occurred, another 20 percent remains," said Rob Thummel, a portfolio manager at Tortoise Capital Advisors LLC.
Although the reduced spending has not yet impacted shale output, production is expected to start falling by the end of the year.
"The capital cuts that the industry is making should result in ... a supply shock to the downside," ConocoPhillips CEO Ryan Lance said Thursday.
U.S. crude-oil production is expected to decline to 8.5 million barrels per day (mmb/d) in November 2016, from 9.2 mmb/d in December 2015, according to the U.S. Energy Information Administration.
Even if the supply cuts lead to a recovery in oil prices, spending on exploration and production is not expected to bounce back immediately.
"If you're burning cash during low oil prices — and the longer that happens, the more pressure on the balance sheet — that means in a recovery scenario, it's likely going to take longer for producers to commit to larger capex budgets," said Fraser McKay, an analyst at the energy consultancy Wood Mackenzie.
© Copyright Thomson Reuters 2022. All rights reserved.
FOLLOW MORE IBT NEWS ON THE BELOW CHANNELS