Crypto Mining Machines Sold As Junk In China Amid Bitcoin Price Crash
Bitcoin fell below $4,300 Wednesday, hitting a 13-month low since October 2017 — when the price started moving well above $5,000. This price crash has resulted in significant losses for cryptocurrency traders and currency miners.
Some small and medium-sized miners in China's Xinjiang and Inner Mongolia have been selling their mining machines in the second-hand market. The miners were not able to cover the electricity cost by mining currencies with their older machines.
"Older mining models, including Antminer S7, T9, and Avalon A741 [mining machines] have already reached the 'shutdown price' — the critical BTC price below which miners have to be shut down for lack of profitability. Ironically, a mining rig is only worth one-twentieth of what it was the same time last year," 8BTC reported Wednesday, citing F2Pool, one of the largest mining pools based in China.
A mining machine bought at a price of about 20,000 yuan ($2,885) a year ago is being sold for a price between 100 yuan to 1,600 yuan. Discussions on Reddit echoed it was difficult to sell these machines even at the quoted low price.
"Almost no one, with good reason, is willing to buy secondhand fans and PSUs from miners. I wouldn't buy parts from a mining rig even at an 80 percent discount," a Reddit user commented on a video that was uploaded on Reddit, showing a large number of mining machines being dumped like scrap. Founder of F2Pool, Shixing Mao, posted a picture that was trending on Baidu that said mining machines were being sold by weight.
In September, Shixing of F2Pool published an infographic that showed if bitcoin prices would fall below 36,792 yuan, mining the cryptocurrency with an Antminer T9 would become profitless.
"Bitcoin price has kept falling since the bitcoin cash hash war, while power supply shortage as a result of the current dry season in Sichuan and other miner-preferred places makes it even worse for cryptocurrency mining," 8BTC reported.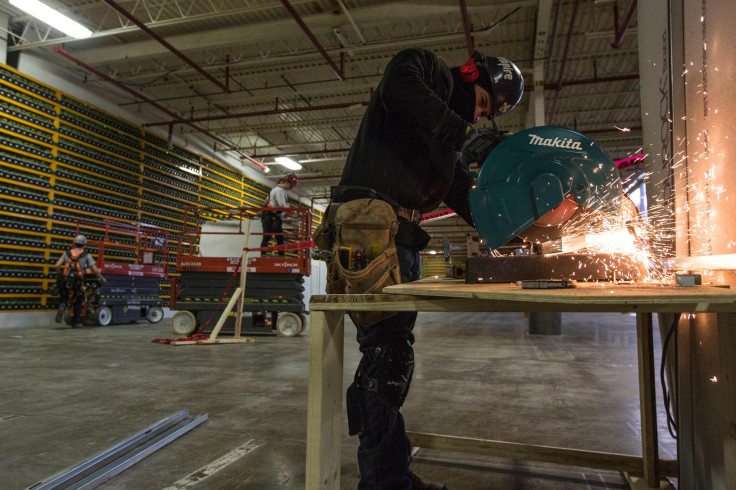 The hard fork network upgrade of bitcoin cash that occurred Nov. 15 has resulted in cryptocurrency exchanges around the world to suspend BCH trading and withdrawals. BCH miners have been incurring huge amount of losses due to this upgrade.
Bitcoin mining company Bitmain announced plans earlier this month to reach out to local mining farms in Xinjiang, and install around 90,000 Antminer S9 devices in the region. This move by Bitmain's was a strategic one because it would add to the computing "hash war" associated with the bitcoin cash hard fork.
Giga Watt, a mining firm in Washington state, declared bankruptcy Monday. The mining firm had estimated assets worth less than $50,000, whereas estimated liabilities were in the range of $10–50 million, according to the court filing.
Bitcoin price was at $4,298, as of 11:50 p.m. Thursday, showing a 23 percent fall in the last 7 days, with a market cap of $74 billion, as tracked by CoinMarketCap.
© Copyright IBTimes 2023. All rights reserved.