Crypto On Oct. 18: Bitcoin Fails To Break $20,000 As Altcoins Turn Bullish
KEY POINTS
The best performers were CRV, HT, LIDO and MKR
The fear and greed index rose to 22
The top losers were CSPR, ENS, LUNA and XDC
The crypto market painted a bullish picture Tuesday with leading cryptocurrencies Bitcoin (BTC) and Ether (ETH) slightly in the green, while altcoins jumped significantly.
The world's biggest cryptocurrency aimed for the $20,000 price level, which is a psychological resistance level. Meanwhile, ETH reclaimed $1,300 Monday and had been holding above it.
The trading volume of BTC rose 48.74% in the last 24 hours, while that of ETH surged 22.41%. The price of BTC increased by 1.83%, while ETH was up 2.58% at the same time.
According to data from CoinMarketCap, BTC and ETH tokens were priced at $19,547 and $1,334 respectively as of 12.00 a.m. ET.
The crypto fear and greed index indicates the market is in "extreme fear" as its value rose to 22.
BTC was up 2.58% in the last seven days, while ETH's price was up 4.37%.
Other top 10 crypto coins were bullish with Binance Coin (BNB) up 1.05% to $274.77; Solana (SOL) up 3.69% to $31.12; Cardano (ADA) up 0.99% to $0.371; Dogecoin (DOGE) up 2.02% to $0.05996 and Ripple (XRP) up 1.91% to $0.4771.
The top gainers included Huobi Token (HT), which rose 13.34% to $7.68; Maker (MKR), which was up 11.47% to $1094.97; Curve DAO Token (CRV), which was up 10.78% to $0.9032 and Lido DAO (LIDO), which was up 9.62% to $1.50.
The top losers in the crypto market were Ethereum Name Service (ENS), which was down 3.83% to $18.92; Casper (CSPR), which slipped 5.85% to $0.0459; XDC Network (XDC), which was down 0.83% to $0.03169 and Terra (LUNA), which dropped 0.78% to $2.62.
Other major tokens that were bullish included Polkadot (DOT), which jumped 1.73% to $6.24; Avalanche (AVAX), which was up 3.33% to $16.23 and Polygon (MATIC), which rose 7.97% to $0.8641.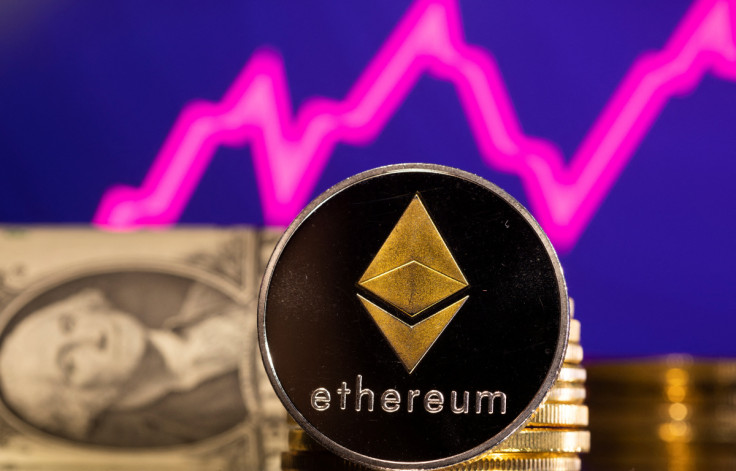 © Copyright IBTimes 2023. All rights reserved.